The secret ingredient for this month's Mystery Box was cranberries! Often making a starring appearance in a popular saucy side dish once or twice a year, cranberries will spend the other 10 to 11 months collecting frost in your freezer. To help prevent that bag of cranberries you so enthusiastically purchased become your next ice pack, three Vegatopians whipped up mouthwatering cranberry-inspired dishes.
1. Cranberry Waffles with Coconut Mint Whipped Cream
Balance the tartness of cranberries by starting your day with these waffles by Vega's B2C Ecommerce Manager, Elim Kwok, who loves making these for weekend brunch.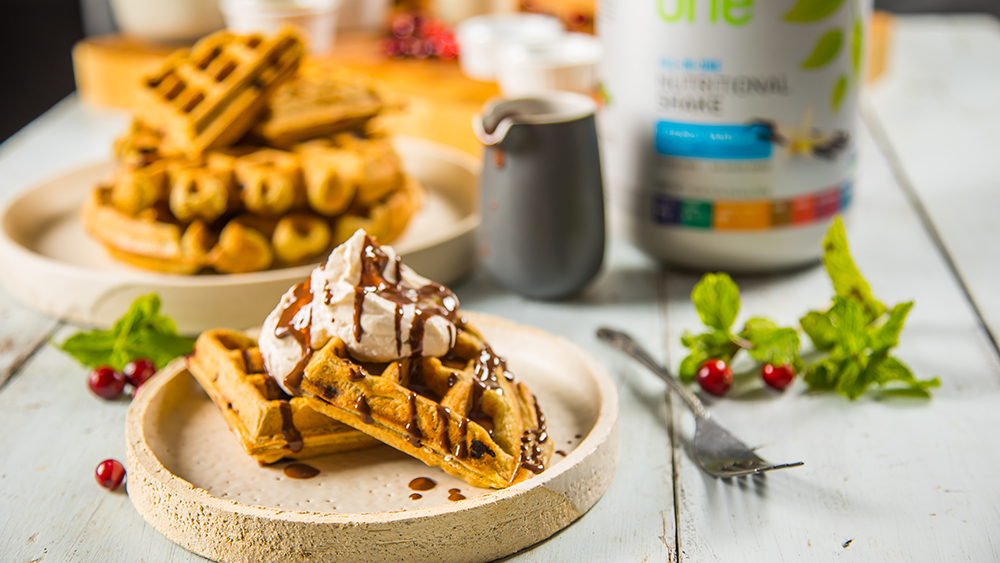 2. Cranberry Gluten-free Quinoa Stuffing
Vega's Talent Acquisition Manager, Amy Hawksworth, created this stuffing.
"It's a delicious alternative to traditional stuffing, this recipe will please all tastebuds! The cranberries add a special holiday touch and the sage adds depth and flavor. This dish is easy to make and is a perfect side dish for any holiday party." Switch up your holiday stuffing recipe with this savory creation.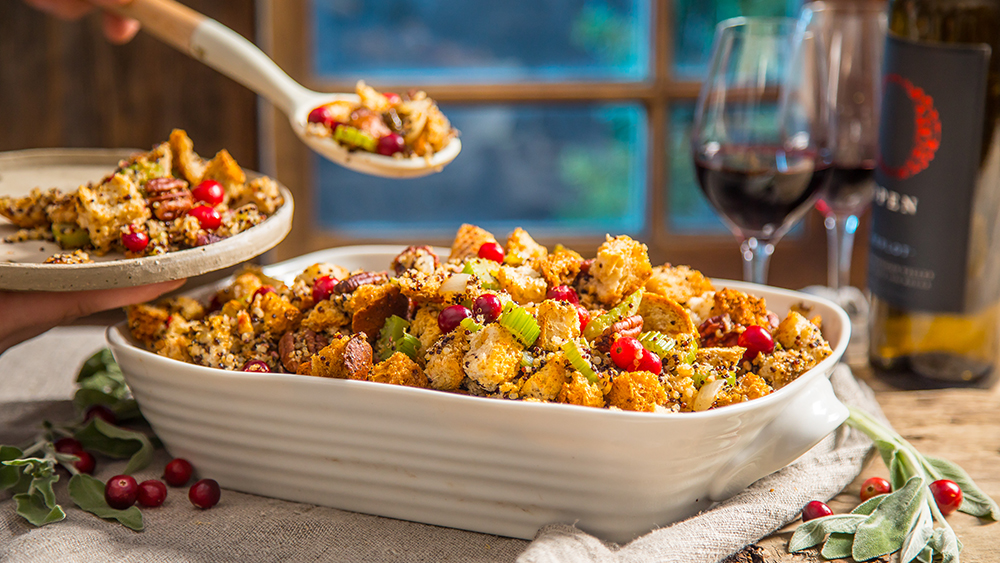 3. Cranberry Chocolate Chip Cookies
Let cranberries star in your desserts with these sweet and chewy cookies by Trade Marketing Specialist, Janaan Dibe.
What's your favorite way to use up all of those leftover cranberries that don't make it into your holiday cranberry sauce?