By Joe Scali and Sharan Dhaliwal, Semiahmoo Athletic Club
Whether you're the star player of your rec league soccer, hockey, football, rugby, volleyball, dodgeball, or ultimate Frisbee team, improving your speed and agility quickness will keep you on your toes.
Speed, Agility and Quickness (SAQ) training works in all planes of motion, and fires every muscle group in your body. It improves your balance, makes your feet quicker, and speeds up your reaction time. Your mind and body begin to work stronger together, which matters on the field, in your office, and at home. No matter what sport(s) you play, SAQ drills will help you play better.
1. T-Drill
One of the best ways to measure your agility is to perform a T-Drill test, since it tests your ability to accelerate quickly and rapidly change directions.  To perform this as a drill, repeat 5 to 10 times, making note of your best time. If you're setting it up as a test, perform a T-Drill once to a stopwatch. For men, excellent agility is scored by finishing in less than 9.5 seconds; for women, it's finishing in less than 10.5 seconds. If it takes you longer than 12 seconds to finish, that's a sign you have to keep working on your agility.

Step-by-Step:
1. Set up 4 cones in a T pattern.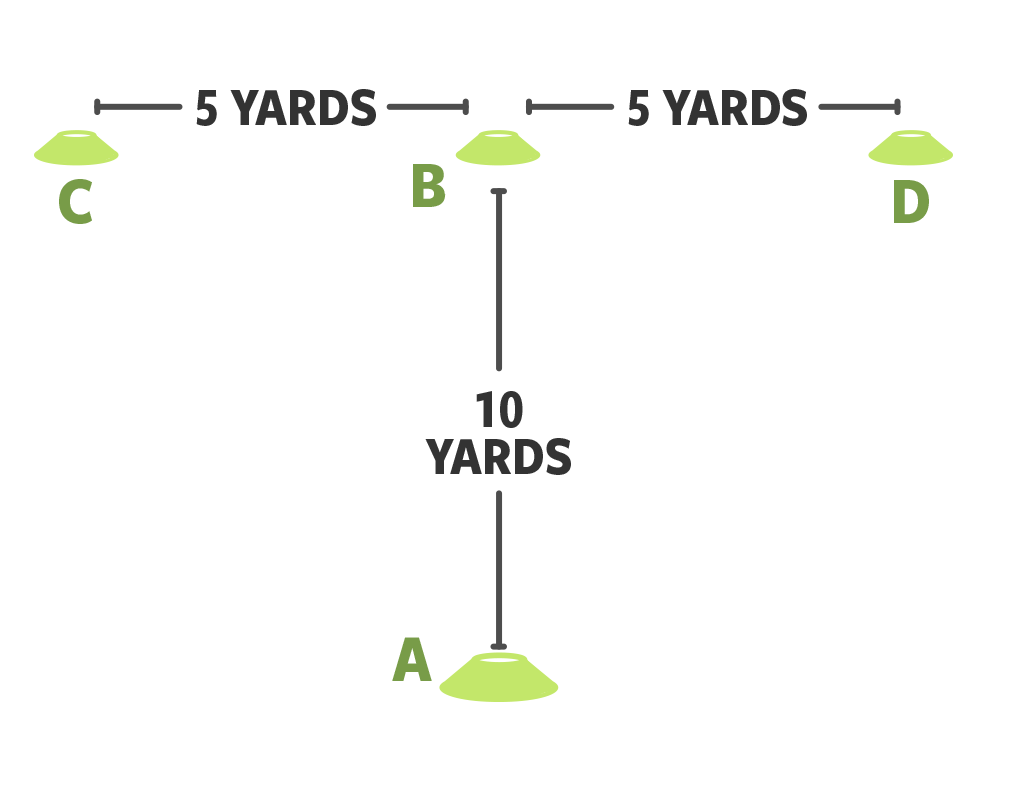 2. Starting at cone A, start a timer and sprint to cone B, touching the cone with your right hand.
3. Without changing the position of your body, shuffle sideways to cone C, and touch cone C.
4. Shuffle sideways all the way to cone D, and touch cone D.
5. Shuffle sideways back to cone B. Touch cone B and then shuffle backwards to cone A, stopping the stopwatch.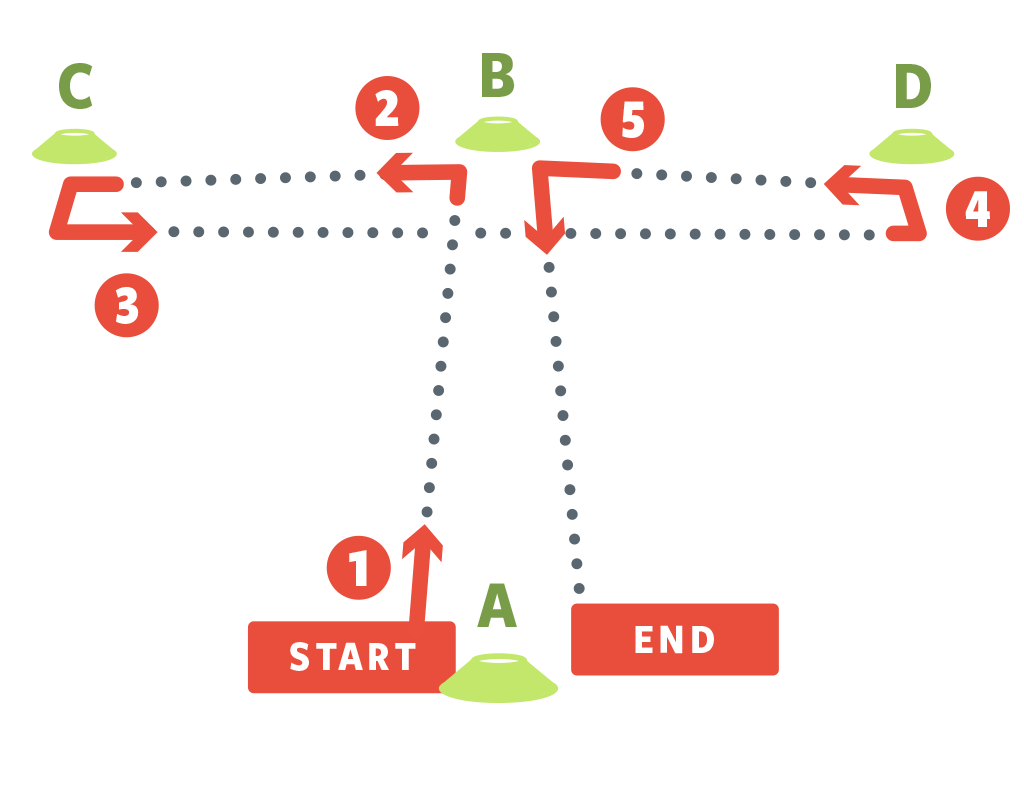 2. Star Drill
This drill will help elevate your agility and it can be used in conjunction with or in place of the T-Drill. To begin, set up 5 cones as shown below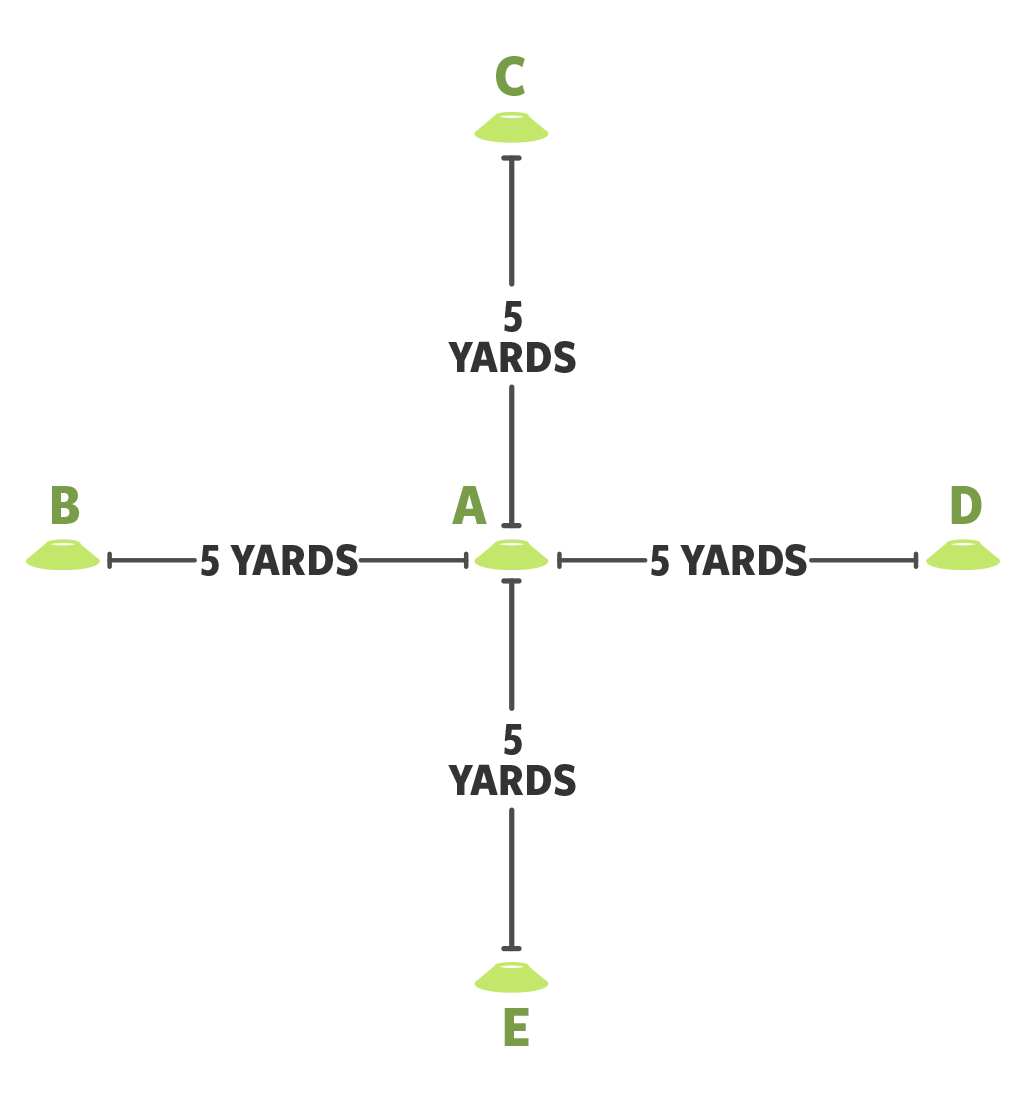 1. Starting at cone A side-shuffle to cone B, then side-shuffle back to cone A.
2. Then sprint from cone A to cone C, then backpedal from cone C to cone A.
3. Side-shuffle from cone A to cone D and back.
4. Backpedal from cone A to cone E, then sprint back to cone A to finish.
5. Repeat 3 to 5 times, trying to get faster each time.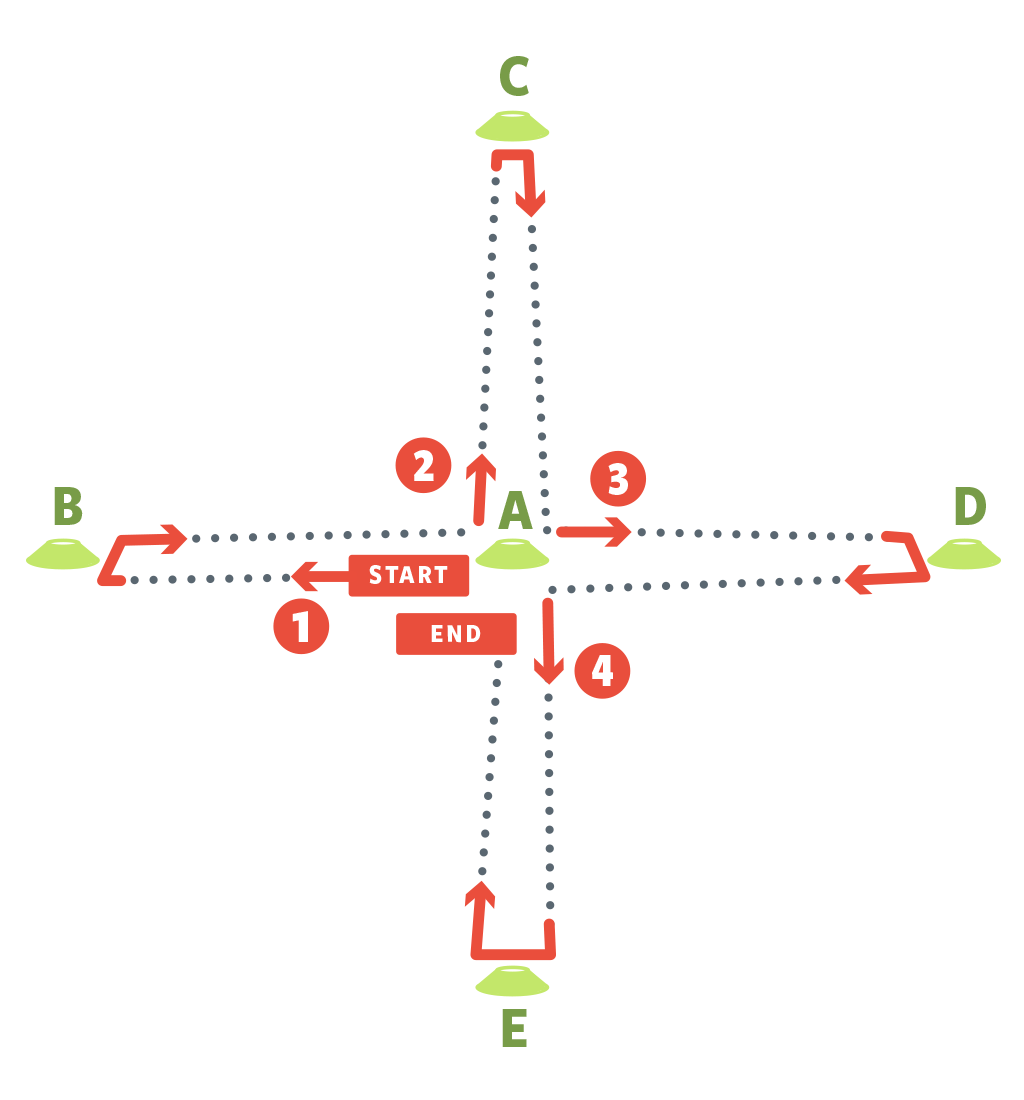 3. Zig Zag Drills
Set up cones 5 to 6 yards apart. You'll be zigging and zagging between them in these patterns shown: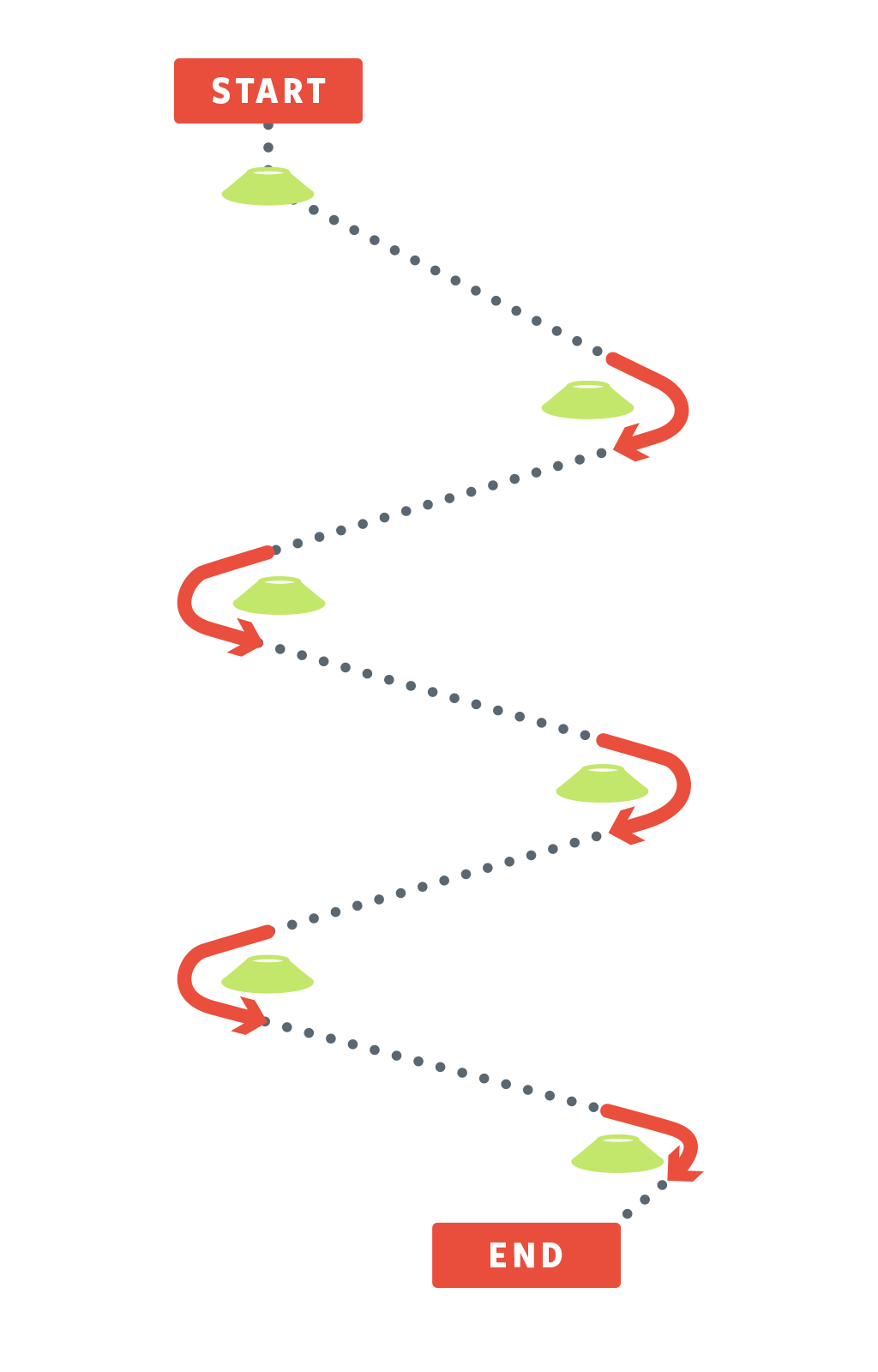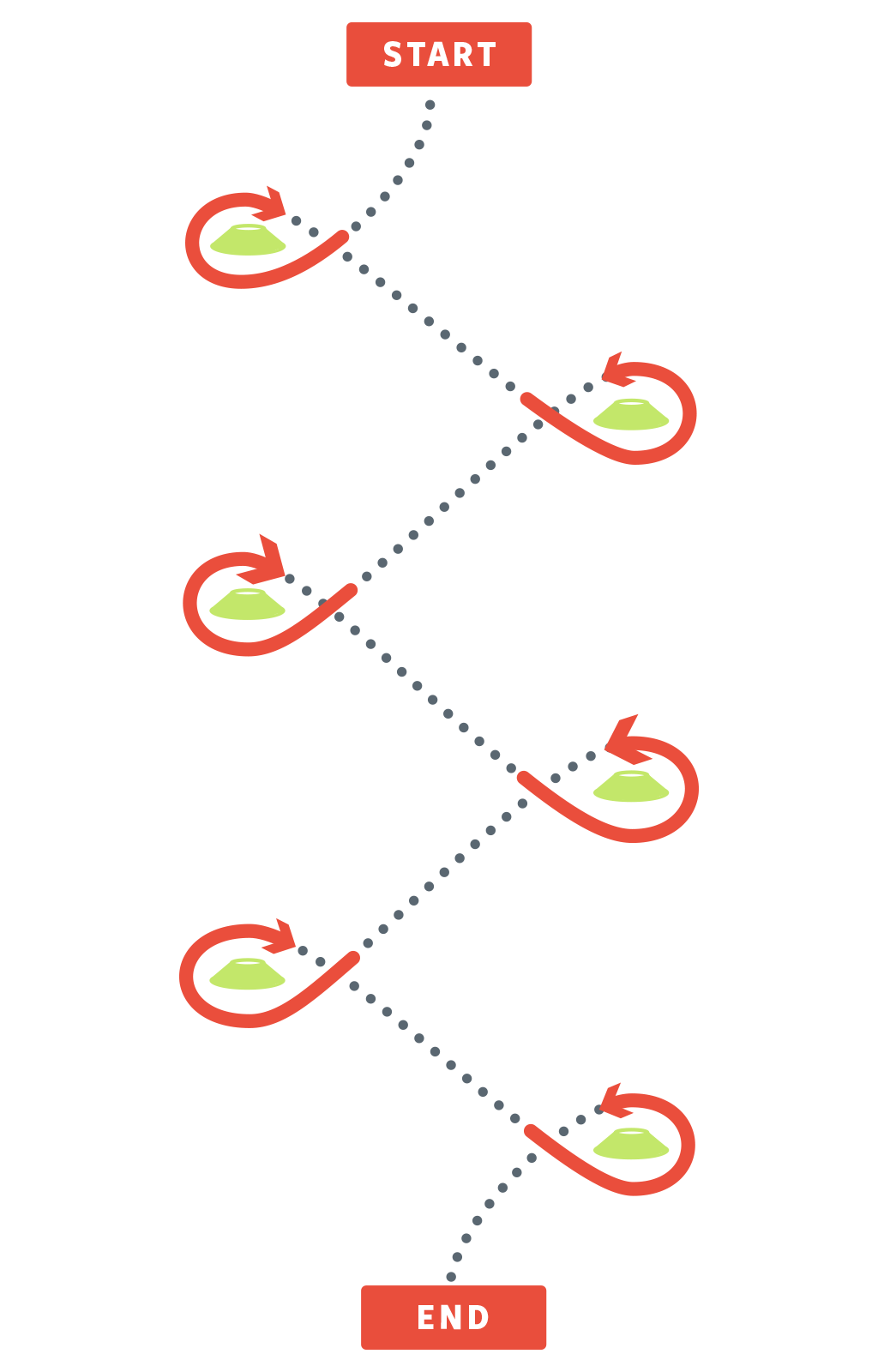 Do 3 of each type of zig zag drill.
How do you improve your speed, agility or quickness?
Fuel your next workout with these Vega energy supplements.
About the Authors:
Joe Scali
Owner and Certified Trainer Semiahmoo Athletic Club
Joe Scali grew up playing hockey and continued to play College Hockey at Cornell University and went on to play professionally in Texas. With his elite background in competitive sports and his passion for training, Joe pursued a career in the fitness industry. Becoming a personal trainer, he enjoyed helping people change their lives through fitness. His passion for training and vast experience in the fitness industry led Joe to open Semiahmoo Athletic Club.
Joe is a CFP Certified Personal Trainer, CrossFit Level 1 Trainer, TRX Certified Trainer, and Certified in Trigger Point Performance Therapy and Twist Conditioning.
Sharan Dhaliwal
Owner and Certified Trainer Semiahmoo Athletic Club
Inspired by her entrepreneurial parents, Sharan Dhaliwal pursued a degree in business and entrepreneurship. Upon graduating, she pursued a career in the Natural Supplements Industry and continued her studies by obtaining her Advanced Sports & Nutritional Advisor Certification. Sharan is a CrossFit Level 1 Trainer.