For #BestLifeProject this week we're encouraging you to: Skip, jog or sprint through foam, colored chalk or black lights. Pick your style and sign up for 5K of party.
To motivate your party runs, we asked Vegatopians to share their favorite fun run experiences:
Disco-ing Through Bay to Breakers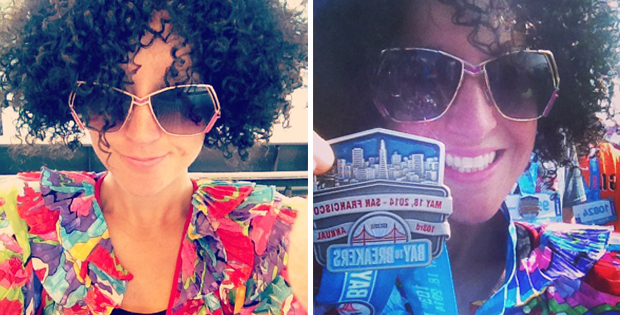 Vega Educator Jenn Randazzo ran San Francisco's most infamous race, Bay to Breakers for the first time last year. "As a new transplant to the area, I ran San Francisco's Bay to Breakers "race," the oldest consecutively run annual footrace in the world. Started in 1912, this 7-mile race gives runners the opportunity to begin at the Bay, head west and blaze through the city streets, and finish at the Great Highway, a stunning location where breakers crash onto the Pacific Coast's Ocean Beach.  While called a race, this outing is mostly an opportunity for people of all fitness levels to dress up in costume, and run, jog, or walk the city streets toward one of the most stunning sites the city has to offer.  Oh, and afterwards, do as the San Franciscans do: brunch!"
When Running in Underwear isn't a Nightmare...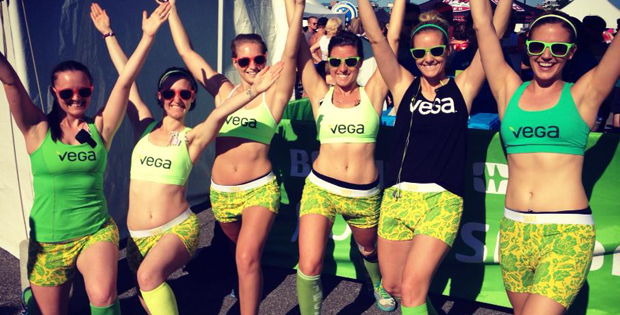 Would you run in your undergarments to raise money for cancer? Junior Administrator Lorelle Bremner did. "Last summer I ran the Underwear Affair 10K with a group of friends from Vega. It was my first fun run and was such a great experience! We wore Vega sports bras and tops and all got bright yellow and green boxers to sport! It was such a colorful and enthusiastic crowd!"
Color Running For Everyone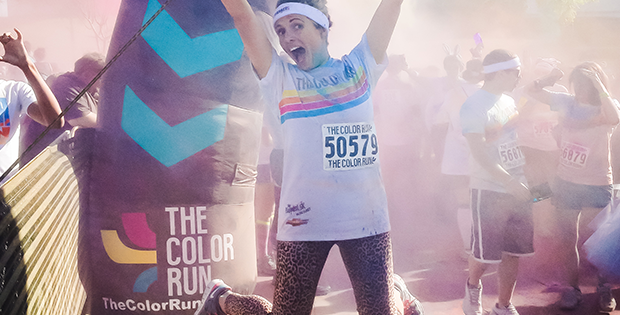 Product Specialist Bridgette Leeson headed to Texas to participate in the Color Run. "I'm not a runner. Certain bodies are better suited for running and mine is not one of them. If my bus were coming I would most likely wait for the next one instead of run to catch it. So why would I jump at the chance to sign up for the Color Run? Perhaps the bigger question is why would I travel all the way from Vancouver, BC to Dallas, TX just to do it? The answer is simple – I like to have fun. I'm all about finding new ways to stay active and I love to travel so when my friend Rachel told me about a 5K run where you end up covered in paint I knew I had to go. We chose to go to Dallas, TX because we both had never been there and the Color Run was the perfect excuse to hop on a bus, then a plane, then another plane, and go.
"Regardless of if you're runner or not I encourage you to get out and try something new. While I'm still not a runner I had so much fun that I did again when Colour Me Rad came to Vancouver. You never know, your next favorite activity may be waiting for you at the start line. If all else fails you'll have fun trying!"
What fun runs will you sign up for this year?