I'm no stranger to using the previous night's dinner to make a great lunch. Growing up we used to have "must-go's" night—meaning everything in the refrigerator had to go! This called for some creativity and fun meals. Stir-fry is one of my favorite easy go-to meals and makes for great stuffing for wraps and rolls the next day. This Pineapple Fried Rice is hearty and full of salty sweet flavor that can easily be turned into a fun lunch box meal.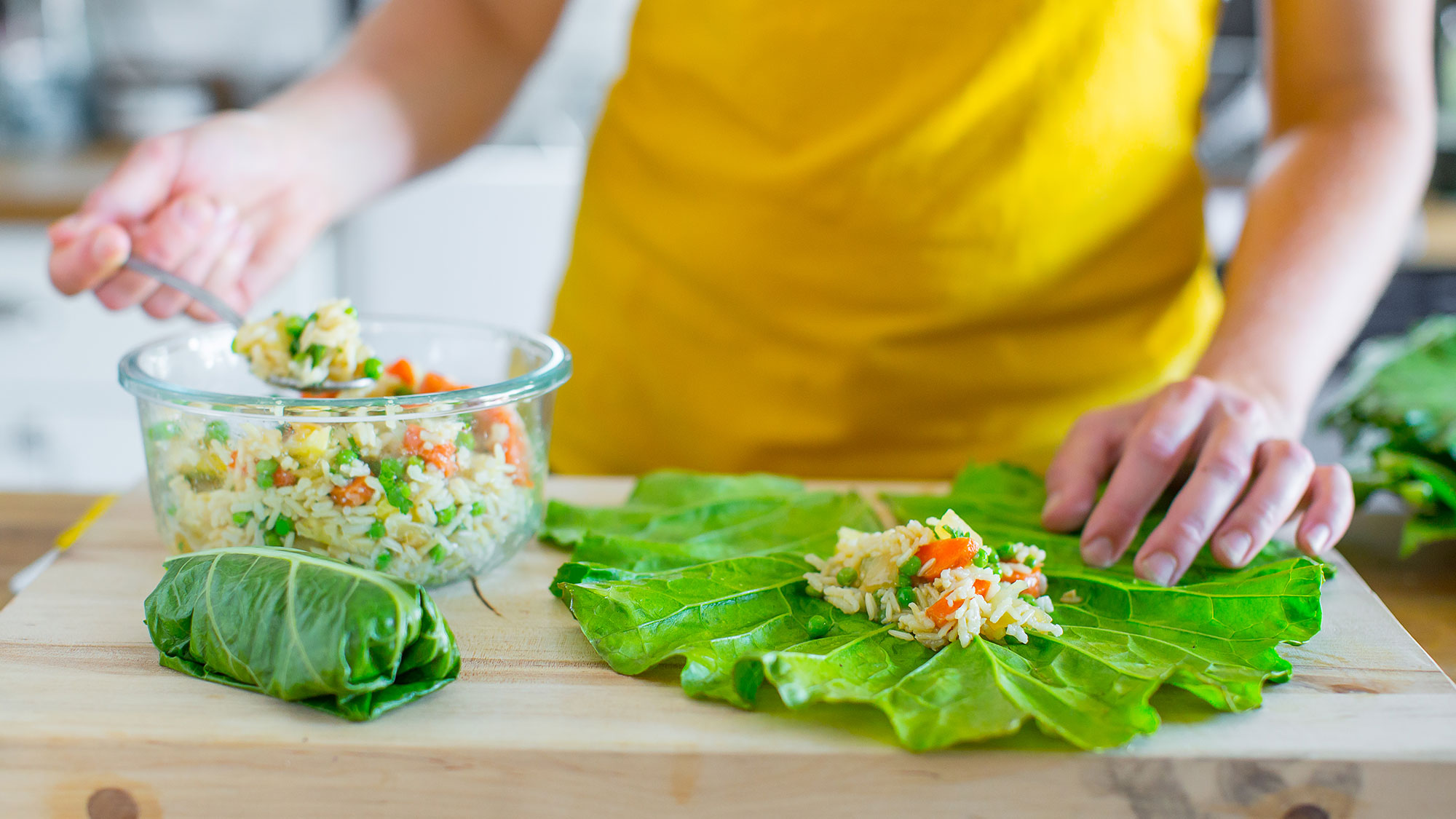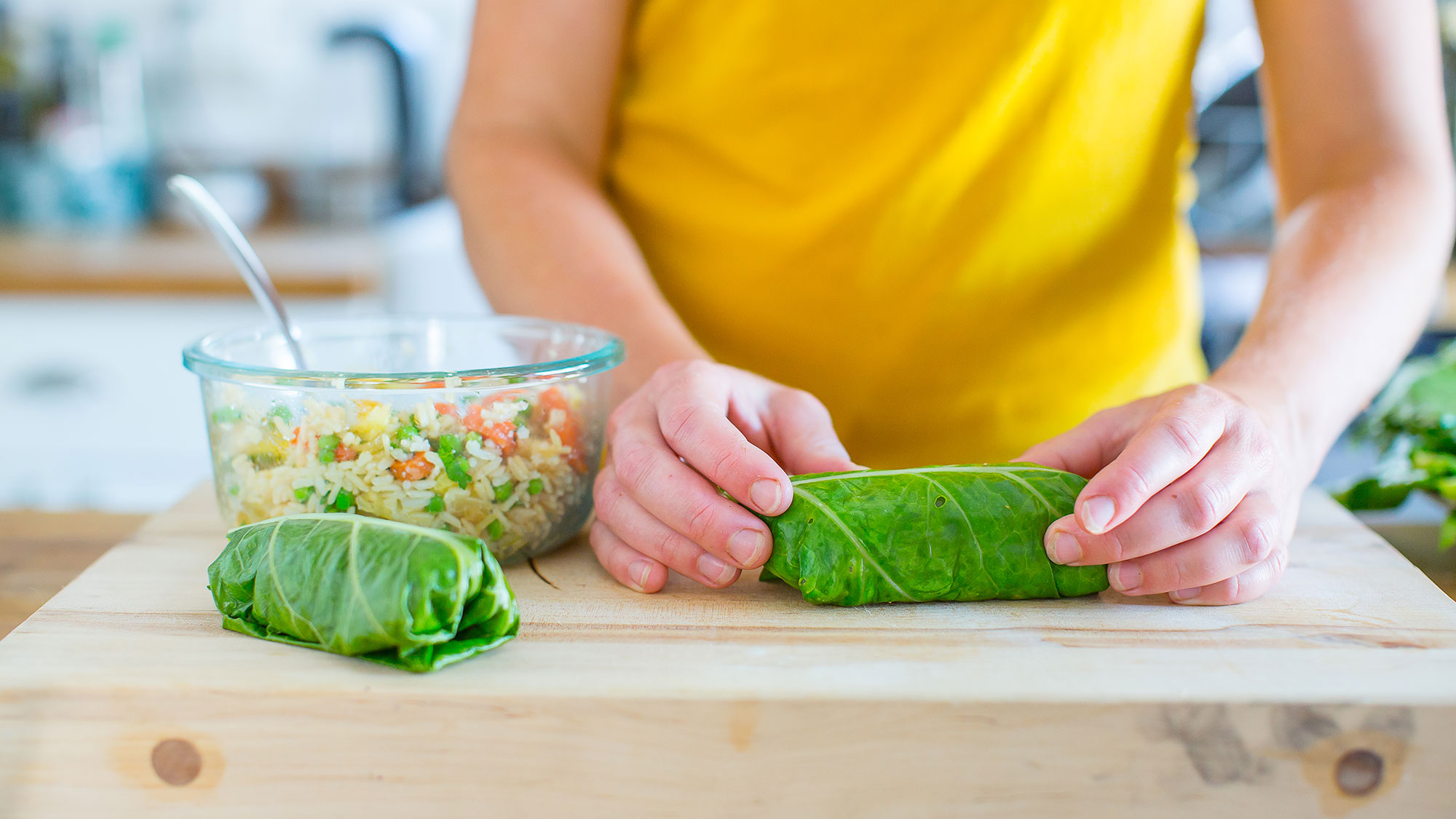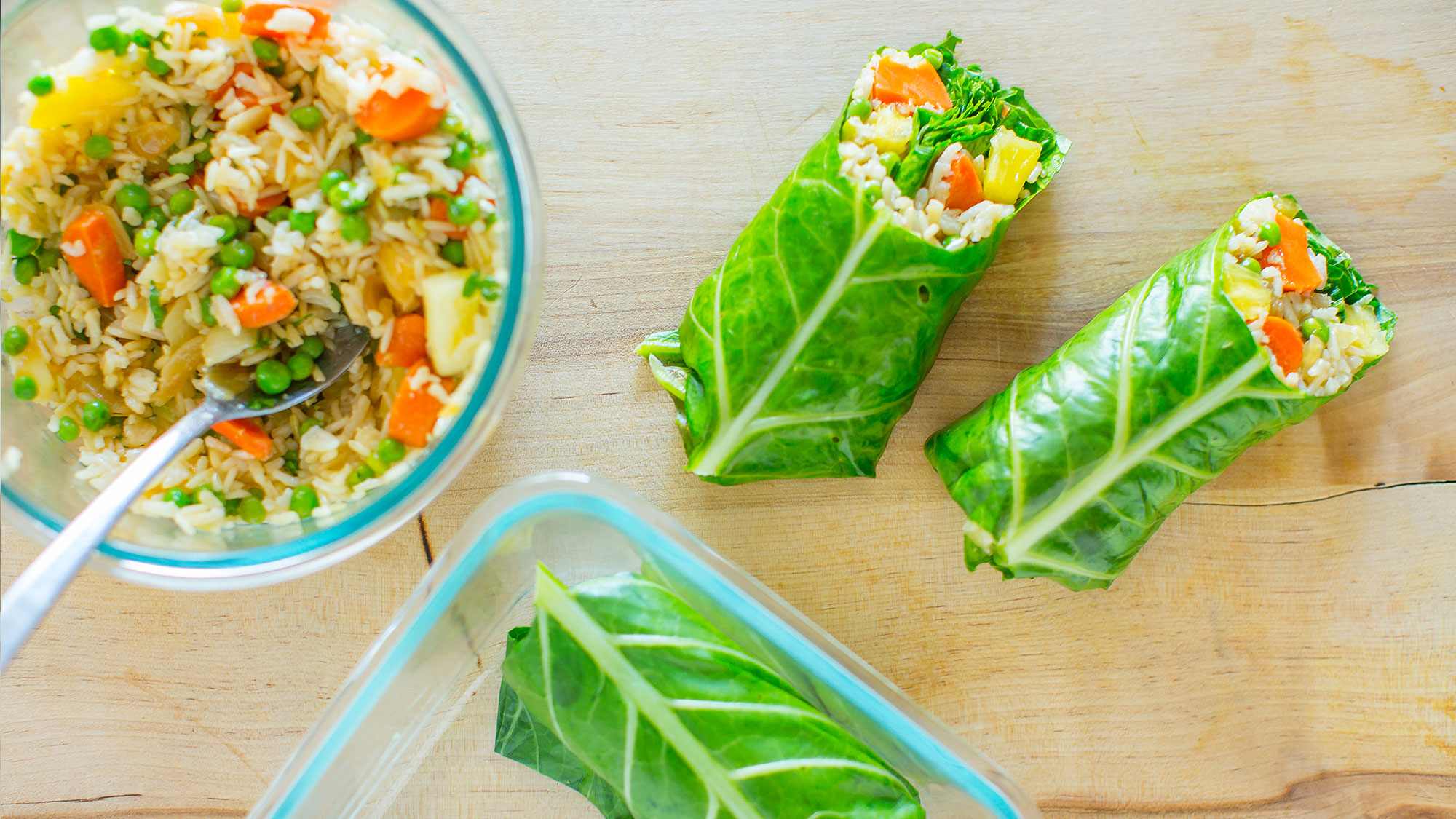 Ingredients
1 cup of rice or quinoa, dry
1 large carrot, diced
1 cup of pineapple, cubed (if using frozen allow to thaw)
½ cup diced onion
1 400ml/14 fl. oz. can full fat coconut milk
Juice of 1 lime
1 Tbsp tamari or soy sauce
2 tsp sesame oil (optional)
1 Tbsp coconut or olive oil
Preparation
Meal One: Stir-fry

Cook the rice in coconut milk and lime juice by bringing to a boil, cover, and let simmer for 40 minutes. Set aside.
Heat oil in a pan and sauté the onion for 2 to 3 minutes until translucent.
Add in carrots, sauté until tender.
Add in rice mixture and heat for 2 to 3 minutes.
Remove from heat and stir in pineapple.

Meal Two: Wraps

Place leftover fried rice in a tortilla shell, collard green leaf, or nori sheet to make it into an awesome lunch for tomorrow!