All year long, you've inspired us with your #BestLifeProject stories. Take a moment to finish off 2016 with a dose of inspiration from what your fellow seizers of opportunity, love, happiness, and adventure found in December.
Listen to Your Heart
For Ben J, being active is a crucial part of his self-identity.  "I love running far and climbing high! I love flow-y single track and steep, technical descents. I love being outside in the forest and the mountains, alone with my thoughts or sharing laughs with friends. I love encouraging and supporting people to chase their goals in sport and health, and to set goals outside of their comfort zones (that's where the learning and the magic happens!).
"While I was training for my first half Ironman distance about seven years ago, I started to feel really dizzy and unwell. I looked at my heart rate monitor and my heart was racing. I was diagnosed with exercise-induced Ventricular Tachycardia, which can result in Ventricular Fibrillation, a potentially fatal arrhythmia.
"About two years after being diagnosed and told that my exercise days were over, I was referred to a cardiologist who was willing to try surgery to fix my electrical problem. After two procedures, twelve hours of surgery, and a few months, my condition was cured. A couple months after my second procedure, I was given the green light to exercise and I immediately signed up for my first Ironman triathlon. I haven't looked back since in terms of my pursuit of endurance sports. I am now even more aware of how lucky I am to be able to live an active life and I am constantly looking to see what my body and my mind are capable of achieving." Find Ben on Instagram @hollywood_v4.
To Dance is to Breathe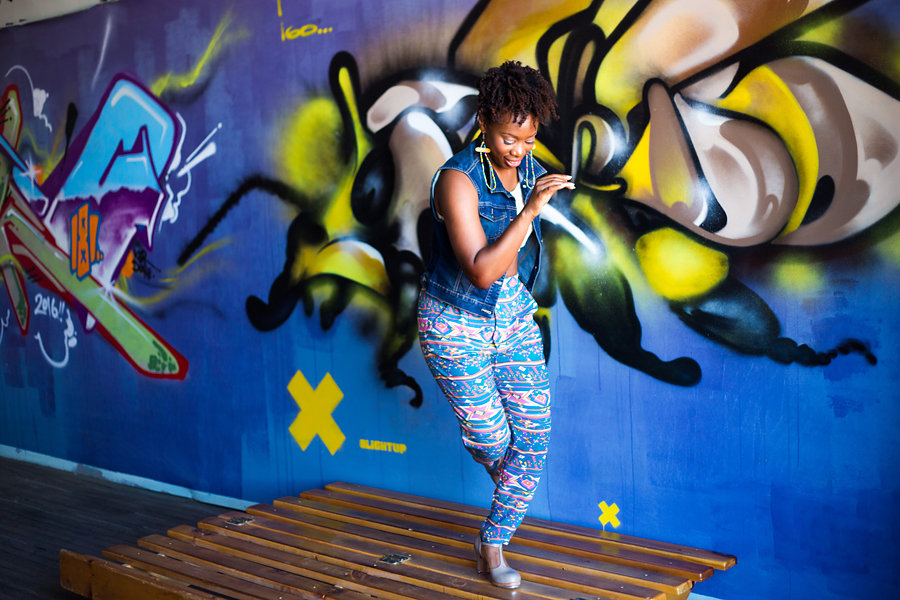 Tap dance sets Quynn Johnson free. "It's like breathing, I can't walk and not tap dance.
I started dancing when I was five years old and like most kids who take dance I learned tap, ballet, and jazz, but somehow tap dance stuck with me the most. Through tap I learned how to communicate when the words escaped me. As a kid I never imagined that tap dance would take me traveling around the world, from the US to South America, West Africa, and the Caribbean.
"In 2010 I had a major accident involving both of my feet. The injury was so severe that I was unable to move them, I couldn't walk. After several months of surgery and physical therapy, I began using the basic tap steps I learned when I was five years old to help regain strength in my feet and my legs. Now I'm back to dancing and performing better than ever. Looking back, that accident inspired me to work harder to maintain my health. These days I work with my company, to inspire youth to use tap dance and the performing arts as a tool for positive self-expression." Follow Quynn on Instagram @justquynn.
Running with Gratitude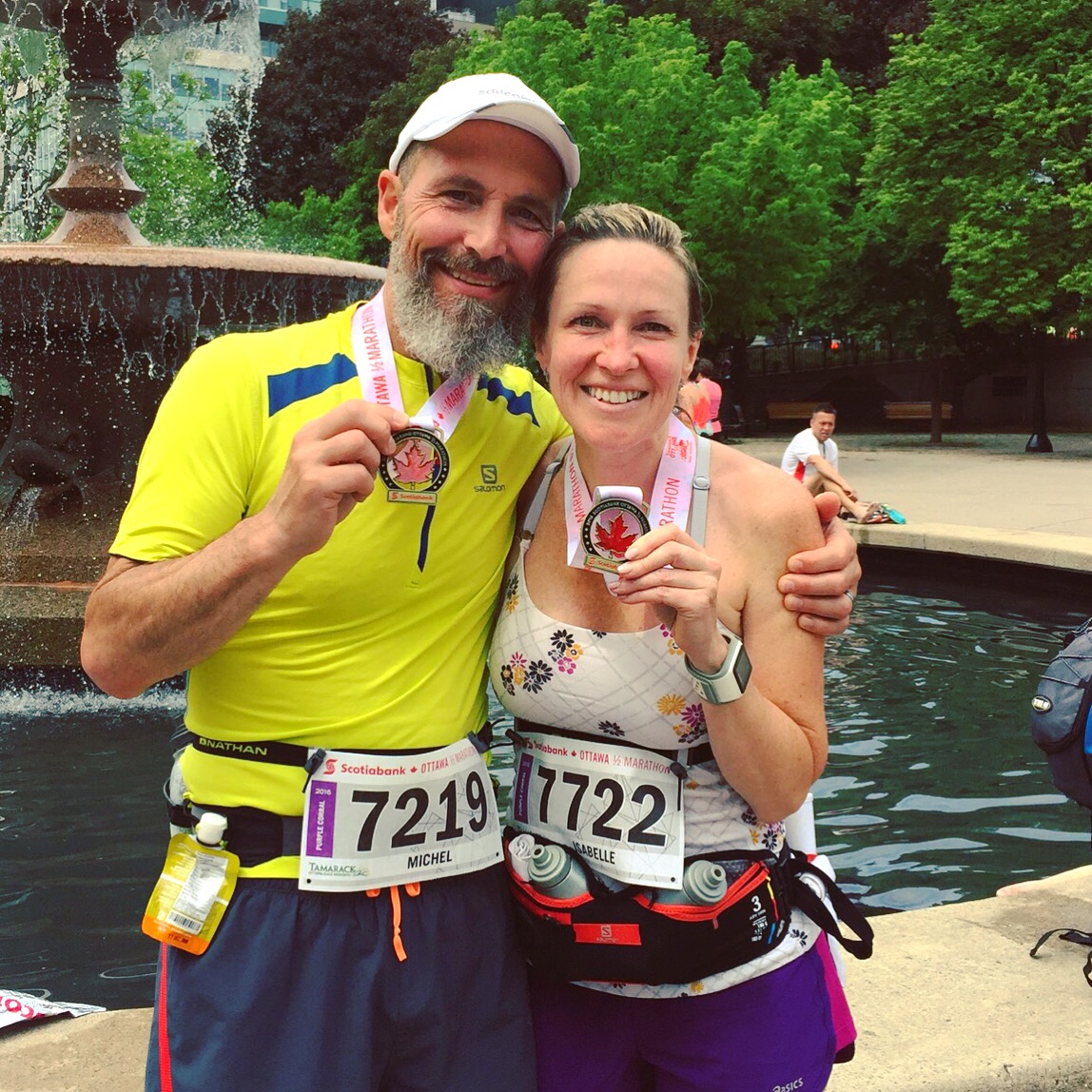 Michel Bertrand lives his life with gratitude. "Every day when I wake up, I thank life for everything I have and am very grateful. Two years ago, I discovered trail running, and now I cannot live without it. For me, to be running on a trail is magical. Every race is different: the landscape, nature, and flora change each time. When I'm trail running I'm filled with a feeling of euphoria. I feel zen, relaxed, and free.
"It's even more wonderful that I get to share this passion with my love. To me, there's nothing better than running together and then sharing what we feel after a race. We encourage, motivate, and support each other, and by running as a couple we double our happiness to be in the forest. We take the time to admire and contemplate our surroundings, take beautiful photos, and breathe in the good air. My life plan is to enjoy every moment that life offers me and I'm so grateful, I want to share that passion with as many people as possible." Follow Michel on Instagram @micbert.
Striving to be Better Than Yesterday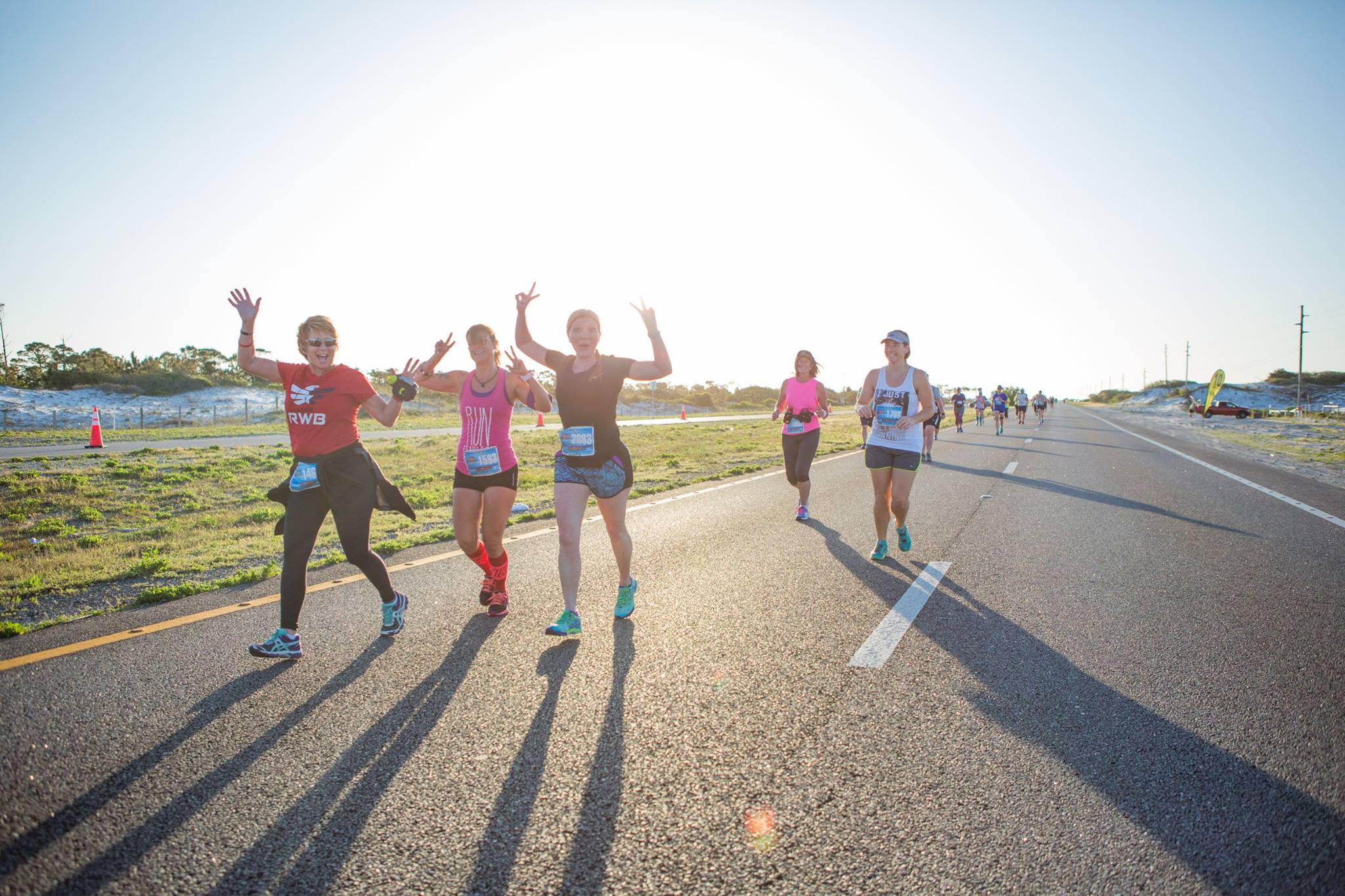 Once Christin Blondin had her first child, she decided she needed some grounding.
"I've always been active but I wanted to be better. Not better than anyone else (because I'm not the competitive type), better than the person I was yesterday. I now had someone to whom I had to be an example. I got my degree in Sport and Exercise Science and I learned a lot about nutrition and exercise and constantly applied that to my life, to shape my routine. I hope to apply my knowledge toward helping those who are disabled.
"Today, I am this quirky, high energy, tattooed, music loving, health nut. I don't set goals to be the fastest runner, the strongest lifter, the most flexible yogini. I just do what I love the best I can and I get excited if I improve! I post the reality of my practice on social media because I'm human. It's a journey and I'm taking everybody along with me! My goal is to influence others through my experiences. I want those who follow me to be inspired to try something new and to know it's okay if you don't get it perfect because nobody is perfect. I encourage my co-workers to park far so they can walk and even have a couple of them go to the gym with me at lunch! I support my friends when they make healthy changes to their lives! I love people who promote acceptance and diversity! It's about growth: physical, mental, and emotional! Find Christin on Instagram @chrissbot.