After school, after work or even on the weekend, tofu "ricotta" (dairy-free, nut-free) and celery sticks are a match made in snack heaven. Trust me, there are so many ways to use this dynamic duo. Start by making the vegan ricotta, and then switch it up with three different ways to use it that can all be ready in five minutes.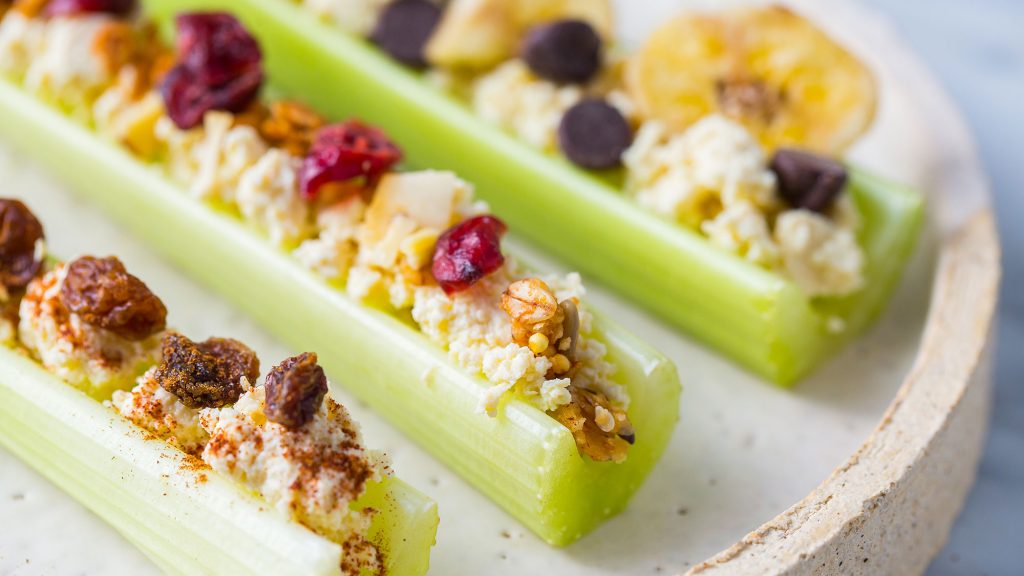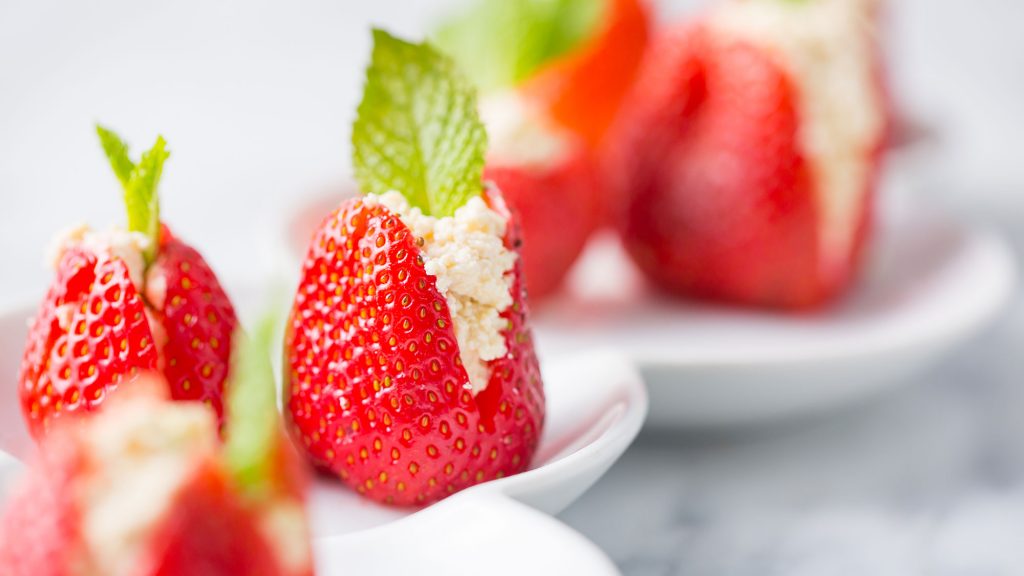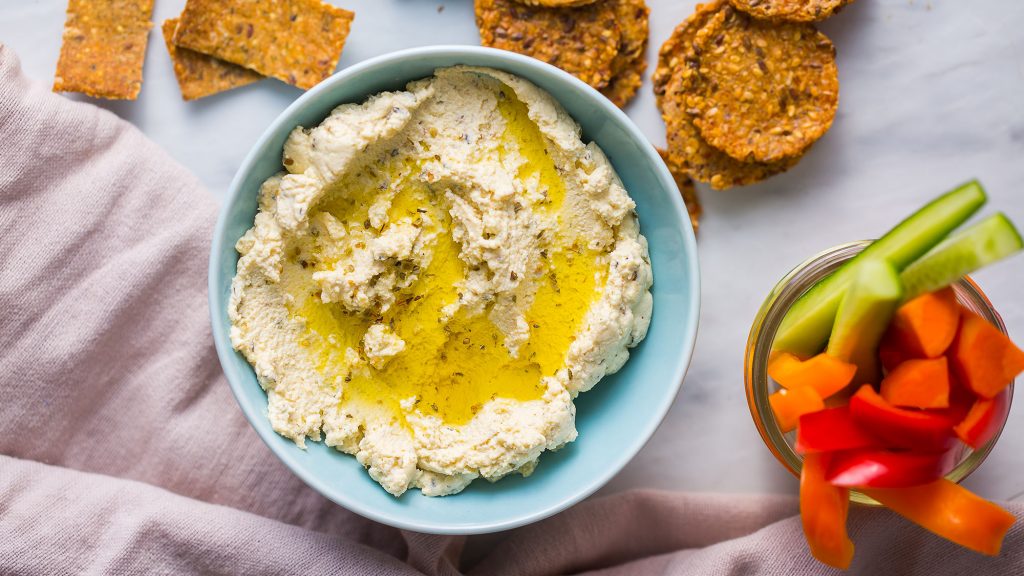 Ingredients
Tofu Ricotta:
1 12 oz./340 g block firm tofu
1 tsp lemon juice
2 tsp olive oil
1 tsp sea salt
Option 1: Celery Boats:
6 to 8 celery stalks, cut in thirds
Banana chips, chopped
Shredded coconut, to taste
Vegan chocolate chips
Maple syrup, to taste
Option 2: Stuffed Strawberries:
12 strawberries, stems removed, hulled
Optional: mint leaves for garnish
Option 3: Dippin' Delight:
1 tsp olive oil
1/2 tsp dried oregano
1/2 tsp garlic powder
1/2 tsp dried basil
Gluten- free crackers
Sliced veggies (I used celery, carrots, and peppers)
Preparation
Ricotta:

Drain and press tofu with paper towel, between two plates, to remove moisture.
Pick your ricotta option; creamy or crumbled.

For creamy ricotta: Crumble tofu with your hands, add all ingredients to a food processor and process until desired texture reached.
For crumbled ricotta: In a medium sized bowl, mix all ingredients with a fork until a crumbled ricotta texture reached.

Cover and store leftover ricotta in the fridge for up to 3 days.

Celery Boats:

Top pre-cut celery with ricotta.
Add toppings of your choice and serve.

Stuffed Strawberries:

Strawberries with ricotta.
Stick two sliced of celery in the center and serve.

Dippin' Delight:

Add ricotta ingredients to a food processer with 1 tsp olive oil, dried oregano, garlic powder, dried basil.
Blend until thick and creamy.
Serve with veggies and crackers.