By Vega Ambassador Leanne Pelosi
Vision and inspiration might as well hold hands, because they're intertwined, much like a licorice. When I came up with the idea of what my web series was going to be, I decided that Vision Airs would be a mix of being inspired by some of the best snowboarders in the world who also share a creative vision for what they want to ride.
Searching for inspiration
I never even knew it was possible to become a professional snowboarder for a living. I just dreamed every day that I could live it. Since I started snowboarding, I had this passion, or fire under my ass, as I'd like to say, to make me do whatever it took to make it as a professional. Before I even started snowboarding, I was inspired by reading magazines about this fringe sport called snowboarding. I'd flip through to see if there were female Pros in the magazines. Soon enough, I found an all-girls magazine that was called Fresh and Tasty. From that moment on, I was sold because it was doable. There were girls who were living this lifestyle, and I wanted to be one of them. The only problem was that I hadn't even put snowboard boots on before. I was straight up a ski racer at this point.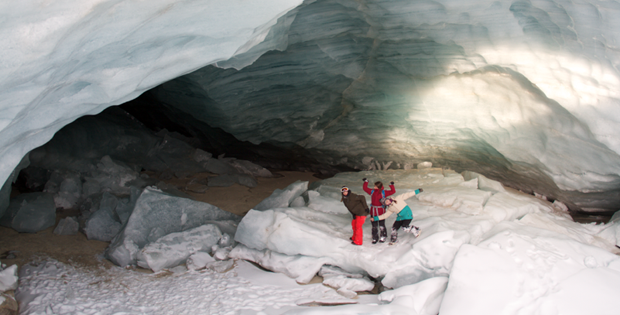 Image Credit: Leanne Pelosi
Vision is what pulls us forward
Vision is something that pulls us forward. Visionaries inspire us. They motivate us. These Vision Airs, A.K.A the best snowboarders in the word, have a capability to see beyond their current reality. There are no boundaries. They create and invent tricks that do not exist and make them real. When you surround yourself with successful people, you begin to feed off their energy. I consciously rode with people who inspire, motivate and exude creativity and style on their snowboards. It was fun. I am maybe a little obsessed about it, but I love it, especially when you scare yourself. Hunter S. Thompson says that anything that gets your blood racing is probably worth doing. He's right. Do it. Attract everything you desire. The world is yours.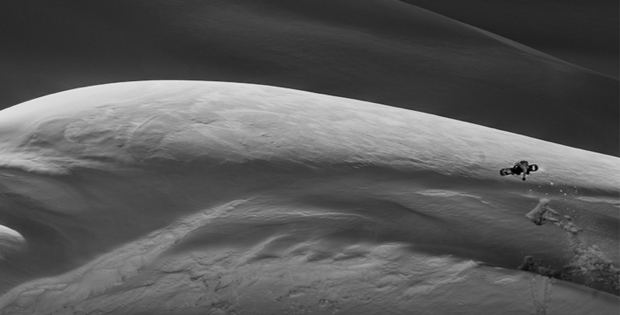 Image Credit: Chad Chomlack
Want to be inspired by visionaries? Watch Vision Airs. Check out the five webisodes on Vimeo:
Leanne Pelosi – FULL PART Vision Airs – episode 5 of 5 from Runway Films on Vimeo.
For an exclusive Vega interview with Leanne, read this blog post.