by Elly Rakhmetouline
If you're lucky enough to have a farmer's market open near by, keep your eyes out for these six veggies in April:
1. Raabs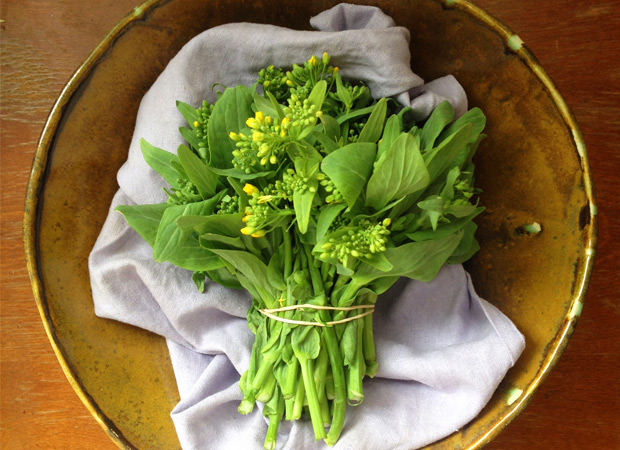 Don't let the unfamiliar name confuse you – Raabs is just another name for the flowering and sprouting brassicas (and some Asian greens) we start to see at markets this time of year as overwintering (how a plant survives the cold of winter) plants start to go to seed. Sweet from overwintering, flowering and sprouting greens like kale and collards may sometimes look a little more wild and disheveled than their fully grown selves but they're definitely one of the most delicious and seasonal things to pick up at the market right now. Kale and Bok Choy flowers perk up any dish and are an awesome way to convince little ones to eat their greens!
​2. Spinach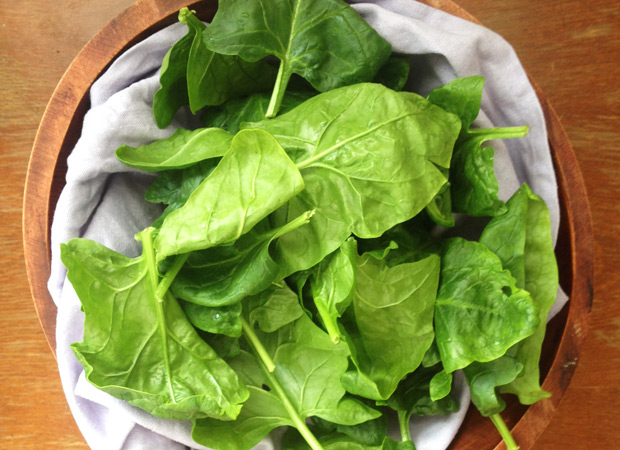 You'll notice spinach is cropping up at the market as well, both baby-sized and the good big leafy kind—while it can be seemingly hard to find other times of the year. This is because it's prime spinach season right now, which happens to be right at the beginning of the season (if you've been growing it year 'round under cover) and then right at the end of the season in September and October when it cools off again.
3. Purple Sprouting Broccoli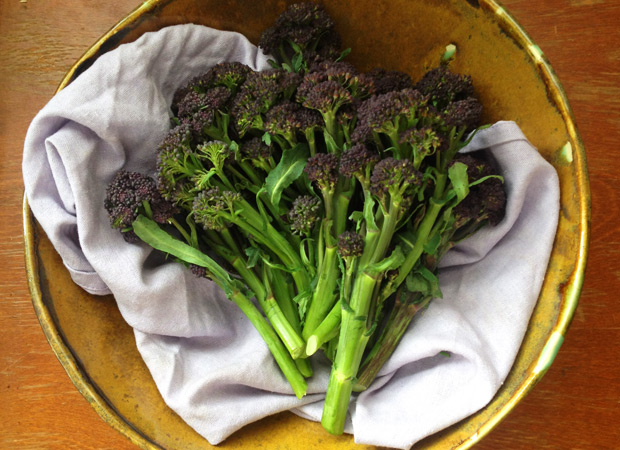 This beautiful, unruly cousin of your standard green Calabrese broccoli is a chef favorite this time of year for adding some beautiful color and crunch to your dishes. A color you often see from hot plants like peppers and eggplants in the summer, purple sprouting broccoli is an overwintering varietal that is really only available from February until April depending what coast you live on.  Being frost-hardy it develops a mild sweetness, with less dense stalks than your typical broccoli.
4. Chard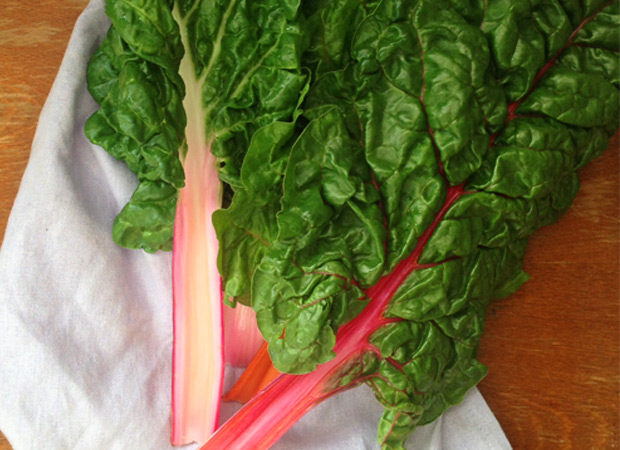 Chard plants are definitely perking up this time of year and quickly getting much bigger in size than they have been all winter. Chard is a favorite for adding a beautiful array of color to any of your greens dishes or salads–be sure to cook the stems and eat those too, they're packed full of fiber! I also find it adds creaminess to anything you throw it into, like smoothies or stir-fries.
5. Perennial herbs like chives and parsley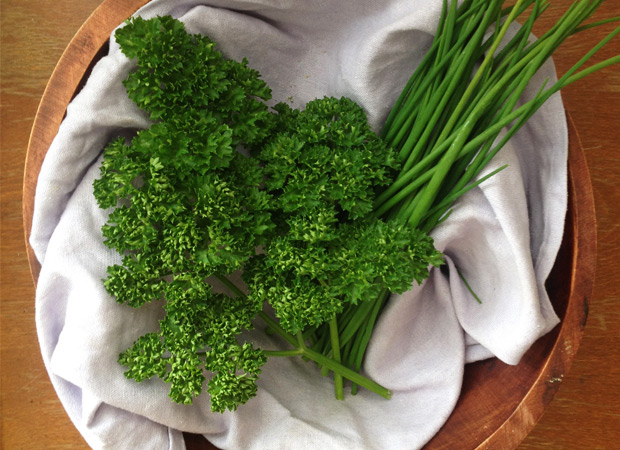 Chives, parsley and cilantro sometimes seem seasonal and hard to find at markets because, depending on which and where you live on the coast, they sort of are! They're prone to bolting quite easily (especially cilantro, that little temperamental jerk!) and are seemingly never happy with their growing conditions. This being said, they're harder to find as fewer smaller scale farms that you'll see at the markets don't want to give up valuable real estate to something that may never make it to the stand. The little bit of land that is often allotted to these awesome potato toppers produces a ton this time of year when they're waking up from the winter. If you love herbs and want them fresh more often than you can get your hands on, grow your own in a pot anywhere you can get some sun. Mine sit together in a pot on my balcony, they sleep all winter and grow into more than I know what to do with as soon as the days get longer and start to heat up.
6. Beets and Cabbage
Around this time of year is when the storage veggie varieties start to run out. Beets, carrots, potatoes and even cabbage are typically harvested at the end of their respective seasons (depending what coast you're on) and are stored in big walk-in coolers on the farm.  Carrots are usually first to run out, followed by beets and cabbage (red usually goes first I've found) and eventually potatoes. So, if you're running out of sauerkraut then stock up on that cabbage and get canning! Or, if beets are your jam (or beet jam is, for that matter) get your fill before those red and golden beauties are gone again for a while.
If you're checking out the vendors and giving your root vegetables a good squeeze as you choose your purchases you'll definitely notice they've gotten a little bit softer–softer, not rotten or bad–and this is totally normal, natural and just the way organic vegetables age. This is obviously different from the selection at the grocery store because their stock is typically grown elsewhere, where the season is quite different.  If you're lucky enough to live in California, elsewhere probably isn't as far as it would be for those higher up on the coast or out East.  So when you're shopping, keep in mind how long something had to travel to get to you versus how you feel about a slightly squishier beet that you're going to grate or steam anyways. Eating in season and buying as local as possible is one of the best diet practices to have not only for your body but also for our precious environment.
About Elly
Elly Rakhmetouline is Russian born and West Coast-raised. She's extremely passionate about urban farming, the importance of eating in season and knowing where your food comes from. If vegetables, flowers and ceramics are your thing, you can follow along to her quiet little life  @somebodylikessomething.