As a runner, who typically averages 35+ miles per week, stretching should play an integral part of my training plan. In fact, I would tell you that you should each incorporate stretching into your workout routine regardless of distance. It's an important activity that not only improves flexibility but may also boost performance in physical activities and decrease risk of injury. But, even knowing that I struggle to do it.
So I've found the top 5 stretchers that all runners should do, and will definitely benefit from doing. These stretches can be done right after your run, as a mid-day stretch break at work, or while watching TV at night. You can hold them for as long as feels comfortable, but the beauty is that just 5 minutes spent here (1 minute per stretch) is enough to get things going.
While you're stretching after your run, try drinking some Vega Sport® Recovery to help you replenish your glycogen stores and recover faster.
Calf Stretch
Position yourself a foot or so away from a wall and lean forward, bracing yourself with your hands. Bend one leg, keeping it stationary and slide the other leg behind you, lengthening out your leg and straightening your arms. You should feel the stretch in the calf of the straight leg. Repeat on other side.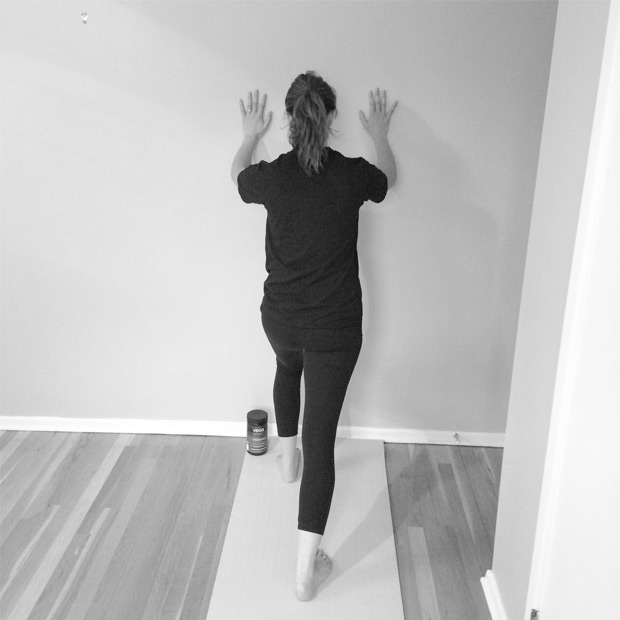 Figure Four Stretch
To begin, lie on your back with your knees bent. Fold one leg, resting the ankle of that leg on the opposite knee. With your hands interlocked behind the knee gently pull on the leg that has the foot on the ground. Repeat on other side.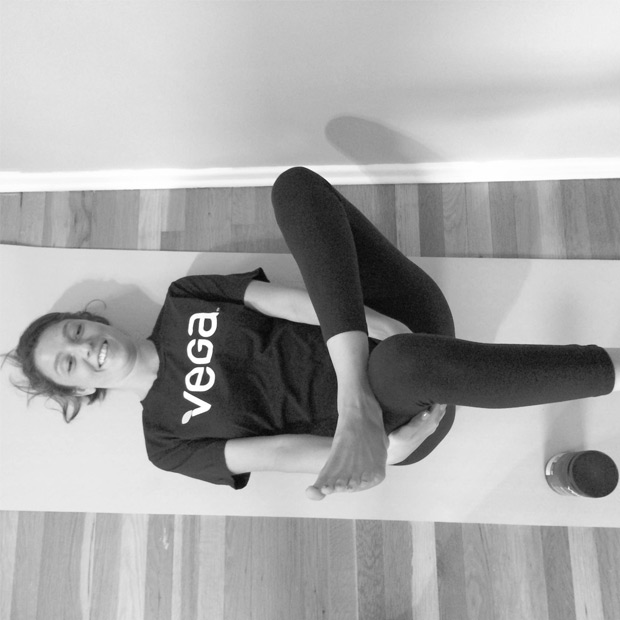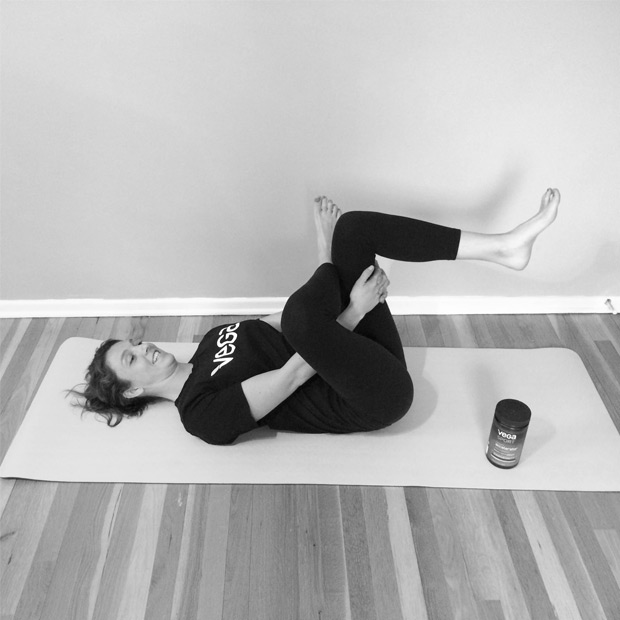 Iliotibial (IT) Band Stretch
A runner's best friend or worst nightmare, the IT band, which spans from the knee along outside of the quad, can create pain (typically in the knee) when overused. Stand an arms distance from a wall. Cross your leg farthest from the wall in front of your leg closest to wall. Place one arm against the wall and the other on your hip. Bend at the waist, pushing the hip closet to the wall in towards the wall while bending in the opposite direction. Repeat on other side. Alternatively, use a foam roller to roll out your IT band.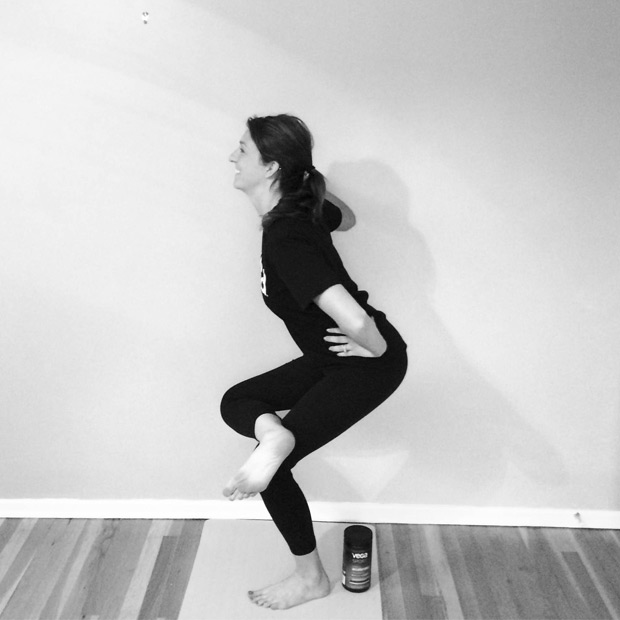 Hamstring Stretch
Sit on the floor with legs extended in front of you. Keep on leg extended while folding the other leg so that the bottom of your foot rests on the opposite inner thigh. Slowly lean forward at the waist reaching for the foot of the straight leg. Repeat on other side.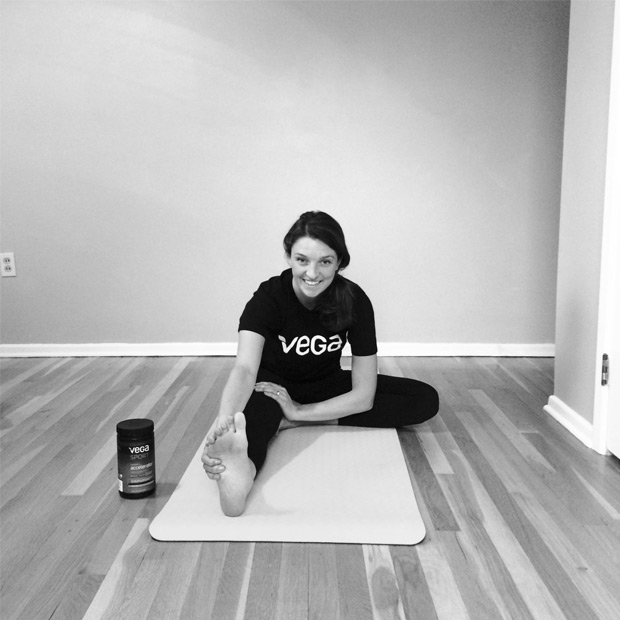 Quad & Hip Flexor Stretch
Starting on your knees, extend one foot in a 90-degree angle, keeping the knee directly above the ankle. Keeping the torso straight, push hips forward so the front knee extends over the foot and the back quad is stretched. Repeat on other side.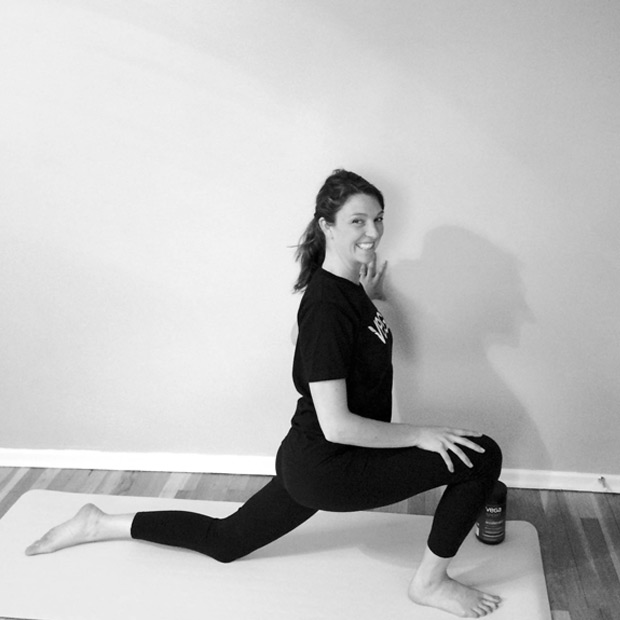 While stretching isn't always my love, I'm a HUGE advocate of the foam roller. If you're a runner and don't have one of these, order one today!
What's your favorite way to stretch out after a workout?