SeaWheeze weekend is an incredible time in Vancouver. The weather in August is almost always beautiful and sunny – perfect for an early Saturday morning run. The ocean is sparkling and the streets are alive with new and familiar faces from all around the globe flying into town to run the join in the festivities.
With the starting line looming and the SeaWheeze Showcase Store line growing, we thought there couldn't be a more perfect time to ask five Vega Bloggers to share their top race day running tips.
1. Relax, Have fun, & Trust your training
No matter how many finish lines you've crossed, race day can be big and scary. Sometimes we don't feel ready, but now is not the time to second-guess yourself. You've spent weeks preparing for this!
Take a deep breath and relax.
Trust your training. You know what to do and your body knows what to do. Trust it.
Take time to enjoy the amazing views Vancouver has to offer! Did you know SeaWheeze is one of the only races in Vancouver where you get to run along the seawall?! Take some time to enjoy it.
Have fun!
2. Keep a positive attitude
Not everything is going to go exactly as planned on race day 100% of the time. If you aren't running at your best or if something is going on outside of your control, let it go, focus on having fun and know that just FINISHING a race is a huge accomplishment!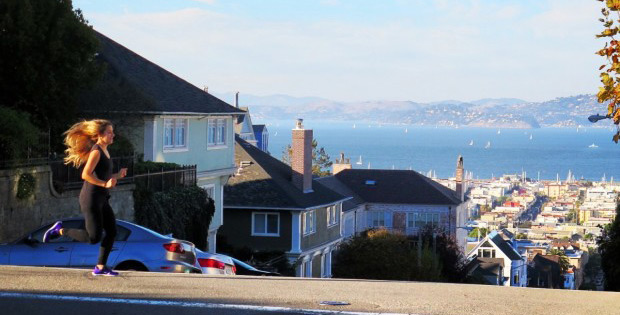 Cassandra Pisone: Find her on Instagram
3. Don't try anything new on Race day
You are going to want to treat your race just like you have treated your training.  A race of any distance is not the time to try something new.  You want to wear a cute new outfit?  Test it on a training run first.  The last thing you want is to find out your shirt rides up or your shorts cause chafing.  The same rule applies to your race day nutrition.  Eat what you usually eat before a run, something you know your body agrees with.  Find out what kind of nutrition is offered on course so you can test it on a long run.  If it doesn't work out for you, make sure to find something that does and ensure you are prepared with everything you need when you toe that start line.  Race day nerves will always be there but this will help you go into your race feeling comfortable and confident.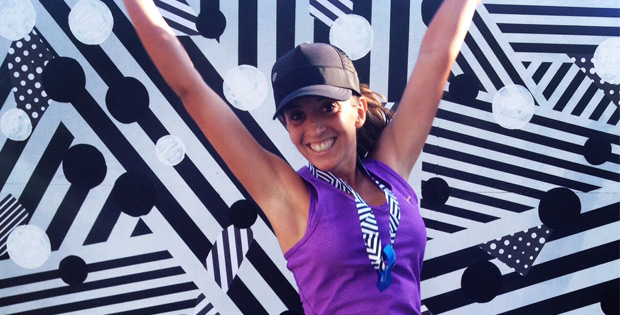 Christina Menssen AKA The Athletarian.
4. Don't take things too seriously
It's easy to get caught up the idea of every race being better than the last. You can't crush a PRs with every finish line you encounter. Should your finish time be the deciding factor on whether or not you had a great race day? Absolutely not! The choice is yours. PR or not, remember how fortunate you are to have the capability and privilege to participate in such a challenging and incredible event. Decide to have a wonderful race day, and you will!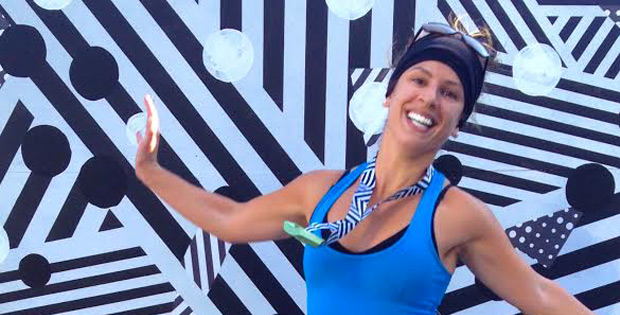 Danielle of Work it Wear it Eat it
Visiting from: Waterloo, Ontario
5. prepare before the race Day
Throughout all the racing I've done, I've found that my IQ seems to drop a few points on race day and I tend to forget things very easily! Rather than waiting until race morning to lace my race chip into my shoes, charge my GPS watch and figure out what I'm going to eat for breakfast, I recommend sorting all of this out the night before. I lay my race clothes and shoes out, pin my number to my shirt, and pack my post-race essentials like flip flops, a change of clothes, and a packet of Vega Sport® Recovery in a shaker cup. Knowing that I'm prepared before I go to bed means less to worry about in the morning, and fewer pre-race jitters!  Making a list of things you know you need (and might forget) can help with that uneasy feeling of forgetting something.  Check off things a day before then if you feel uneasy you can look at your list and head to race day prepared to conquer.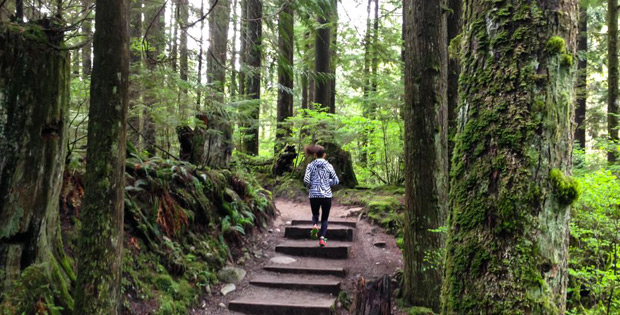 Angela Simpson of My Fresh Perspective. Follow her on Instagram.
What's your #1 tip for being race day ready?