CrossFit is about being the best physical version of you possible. It's about being balanced in weightlifting, Olympic lifting, gymnastics and cardiovascular conditioning. Rather than specializing in one physical activity or methodology of training, it combines many different domains to create an individual that can have any physical task thrown their way and complete it in the most efficient fashion.
The ultimate test of an individual's overall fitness is the CrossFit Games. Very few actually make it to the Games, but every year hundreds of thousands worldwide compete against one another in the CrossFit Open where 20 men and 20 women move on to the Regionals and then six from each region head to the Games. For most, the 5 weeks of grinding and pushing our maximum capacity isn't in hopes of making it to the games, but rather to prove to ourselves that we are stronger than we were yesterday, and will continue pushing so we become even stronger tomorrow.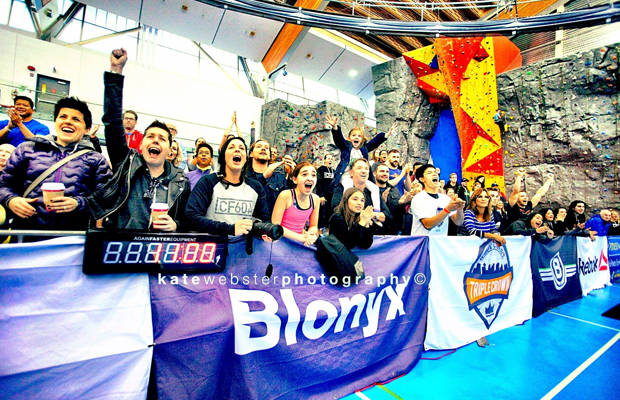 Every Thursday starting in this week, the workout is announced. Athletes have until the following Monday to post their scores which must be completed and judged at a CrossFit Affiliate. Over the next seven weeks I'll be sharing my achievements, my defeats, and the competition in my region, my gym and most importantly, the competition against the old version of me.
My CrossFit Journey
It's been several months since my last competition. I've sat patiently nursing both a broken hand and strained ligament in my foot back to health. As frustrated as one can be in my position, it's the name of the game. You can't expect to push hard and not be pushed back. I'm not your typical diehard CrossFit fanatic but rather I push the boundaries in all aspects of my physical life. Biking, boarding, climbing, mountaineering and team sports are just a few examples of how I love to spend my time. CrossFit has grown my strength in all these facets, not to mention, has helped me grow my physical capabilities higher than they've ever been; and I'm just getting started.

How I Train for the CrossFit Open
The New Year brought a new me. During holidays I concluded the nurturing of my injuries and readied myself for training at full capacity. Training at full capacity meant very little cheat meals, some double days and a whole lot of stretching and myofascial release. This has been my lifestyle to quickly get back to where I was prior to my injuries and then some.
My training style leading up to the Cross Fit Open has been one of consistency and intensity. Every morning I'll start my day with some myofascial release and some stretching. After work I tackle my main workout hungry like a bear in April. I'm blessed to have some incredible coaching at my gym, CrossFit 604.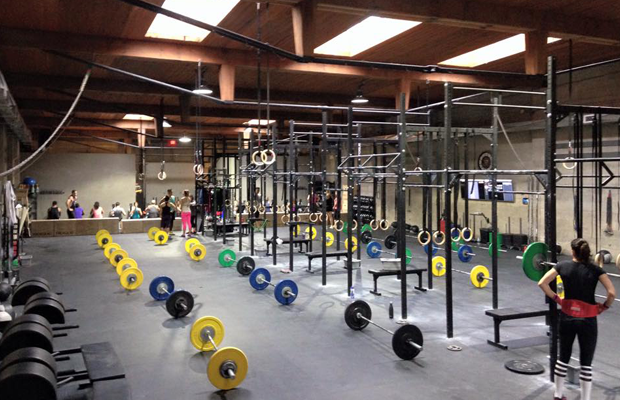 My workout will start with an extensive warm-up followed by strength and/or Olympic lifting segment and lastly, ended with metabolic conditioning. If there's still fuel in the tank, I'll stick around and work on a skill facet.
On the weekends, I'll spend an hour or two working on a deficit. For example; handstand push-ups. (Don't get excited, they're against a wall). Whatever needs working on is what I'll tackle on the weekends. Lastly, I'll make sure that over the weekend I lace up my New Balance Minimus, pop in my headphones and get a good run or ride in.
Sports Nutrition to Fuel CrossFit
Nutrition has always played the second largest factor in training. The minute I leave routine in my eating habits, is the minute something changes in my training. There's always room for improvement, but I've never been more confident in my nutrition. I'll eat five balanced meals a day, supplemented with some strategically chosen supplements. I eat mainly vegetables, nuts and seeds, some fruit, little starch, and no sugar.
Vega Sport Nutrition System has played a huge role in my routine. I use Vega Sport Pre-Workout Energizer as a pre-workout boost, hydrate with Vega Sport Electrolyte Hydrator and use Vega Sport Recovery Accelerator and Vega Sport Performance Protein for extensive recovery afterwards. I also use Omega-3s and Vitamin D supplements.
The Importance of Rest Before the CrossFit Open
Rest, a word I know so very much about. That's not to say I like it, in fact, I'd rather be doing just about anything but resting. However, it's vital in this game of fitness. My recommendation here is always listen to your body. If I feel like I can train, I will train. If I feel like I'm starting to get run down, or fatiguing too easily, I will take a day off with active rest.
Just like any training strategy for any athlete, these are the building blocks: Train, replenish, supplement and rest. How you alter these strategies is completely based on you, your goals and your sport. For me it's a passion and a lifestyle, thus, it's a constant experiment from training to nutrition. For now, I'll stick to what I know works from my Vega supplements to my coaches at CrossFit 604. So follow along over the next five weeks as I share my tips, secrets, successes and failures in hopes that in the end, you too become a better athlete and overall happier person.