Sometimes your kitchen can feel like the setting of a reality cooking show. What can you make, in under an hour, using the ingredients you have on hand? No recipes allowed.
To get you inspired for those last-minute pantry hunts, we're starting a regular Mystery Box series. We'll equip five Vegatopians with ingredient inspiration, and challenge them to come up with a simple, budget-friendly idea that uses less than 10 ingredients commonly found in your kitchen. For June, we chose...(drum roll please!)...
Rhubarb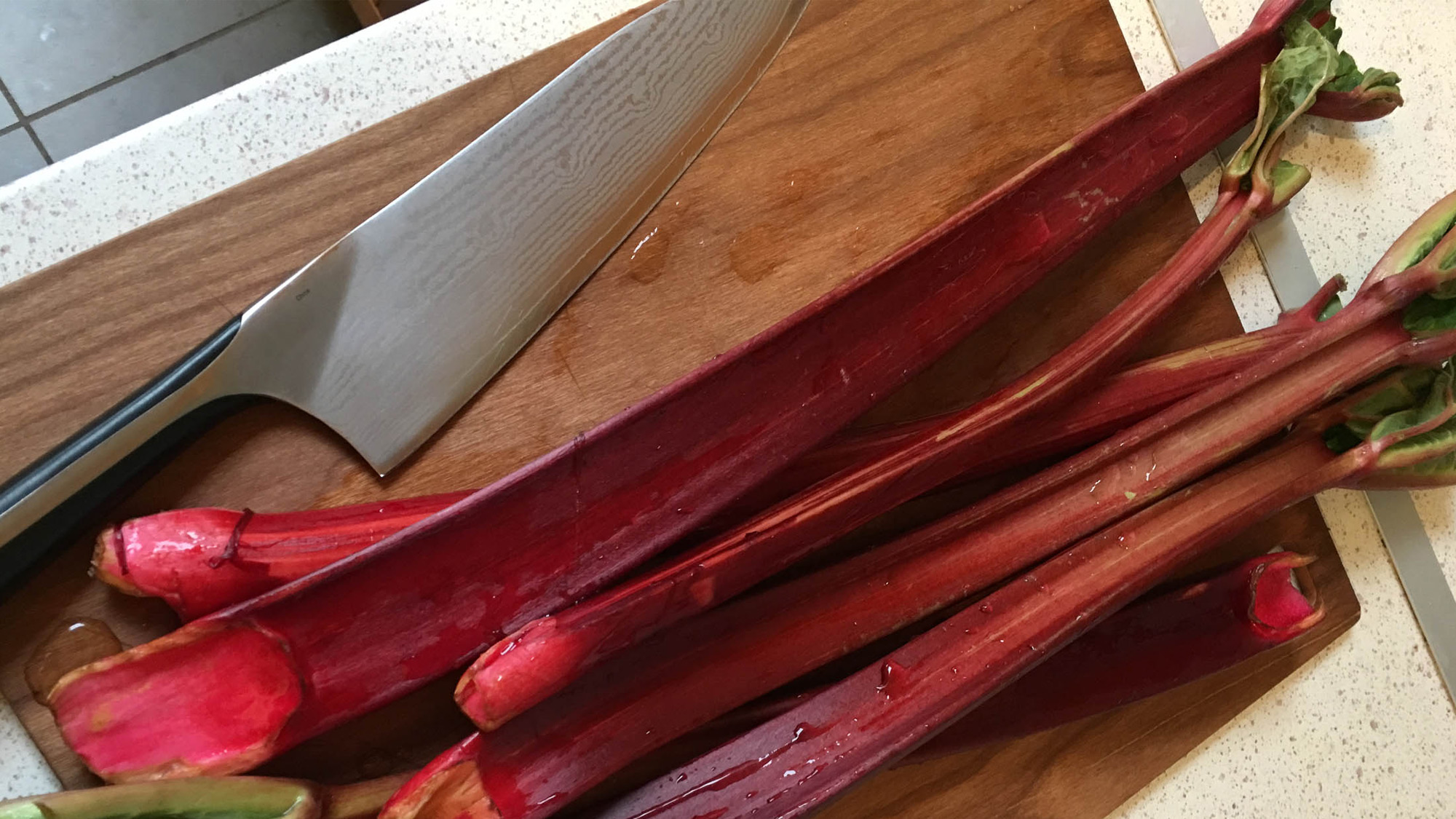 This tart vegetable (yes, it IS a veggie), is a seasonal staple in homes around North America. But did you know you can step out of the pan and elevate rhubarb beyond the pies and crumbles? From sweet breakfasts, to savory lunches, to appetizers and main dishes, rhubarb is surprisingly versatile. No rhubarb to be seen in your grocery store or farmer's market? Never fear! You can substitute frozen rhubarb 1-to-1 in almost any recipe.
So, let's get cooking.
Dish 1: Breakfast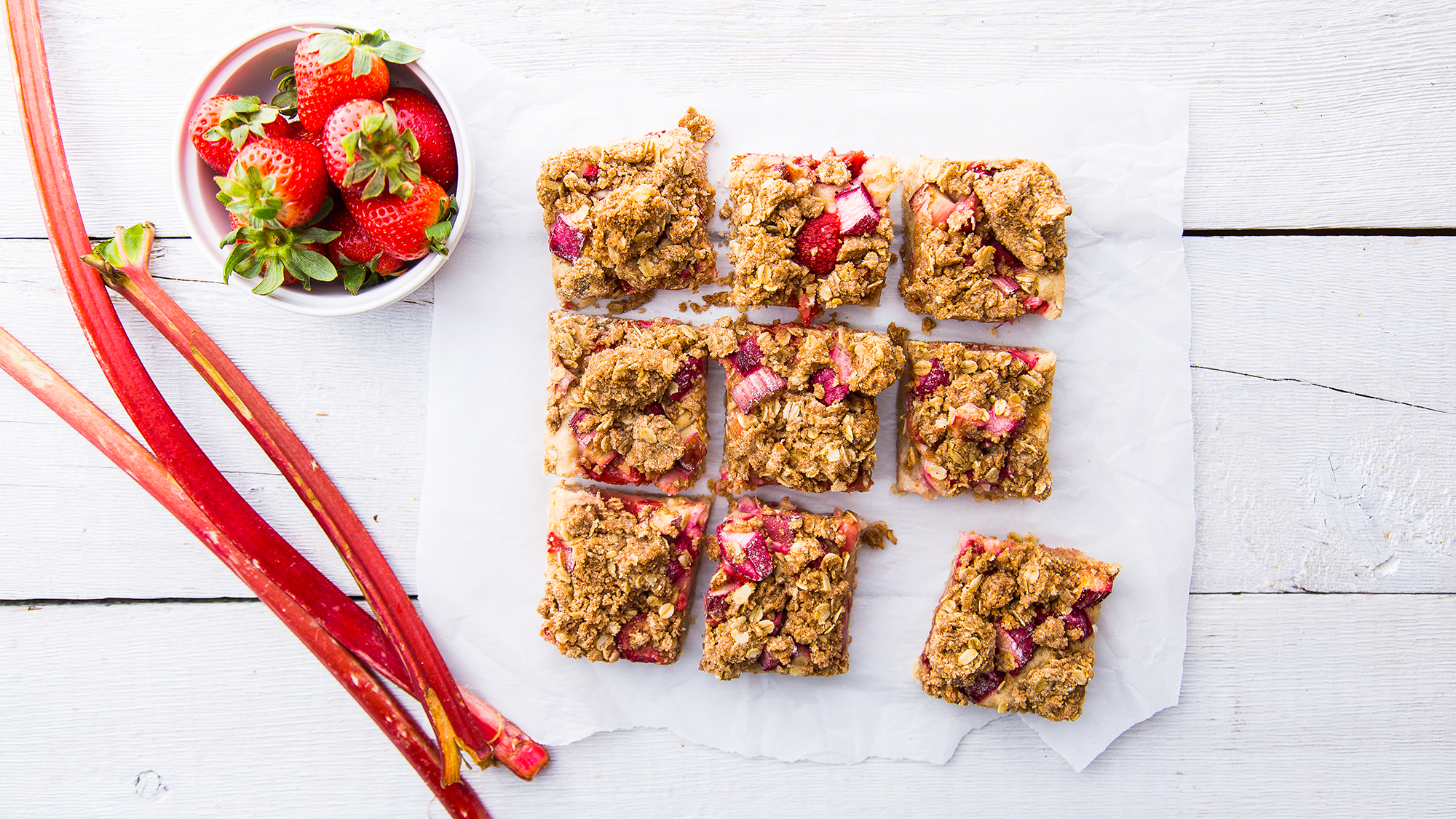 Doubling as a breakfast or dessert, National Educator Kim's Strawberry Rhubarb Coffee Cake is a hit at any brunch. Rhubarb is just one example of seasonal produce that inspires Kim on the regular. "I love going to the grocery store each week and buying whatever organic local produce is on special (it's always what's in season). I head home with my fruit & veg and then pour through my many cookbooks for recipe and meal inspiration for the week, using what I bought. It's like a fun game and challenge! And, it's more economical and tastes so much better when you prepare your meals this way, versus picking a recipe and then going to buy the ingredients, which may or may not be in season!"
Dish 2: Lunch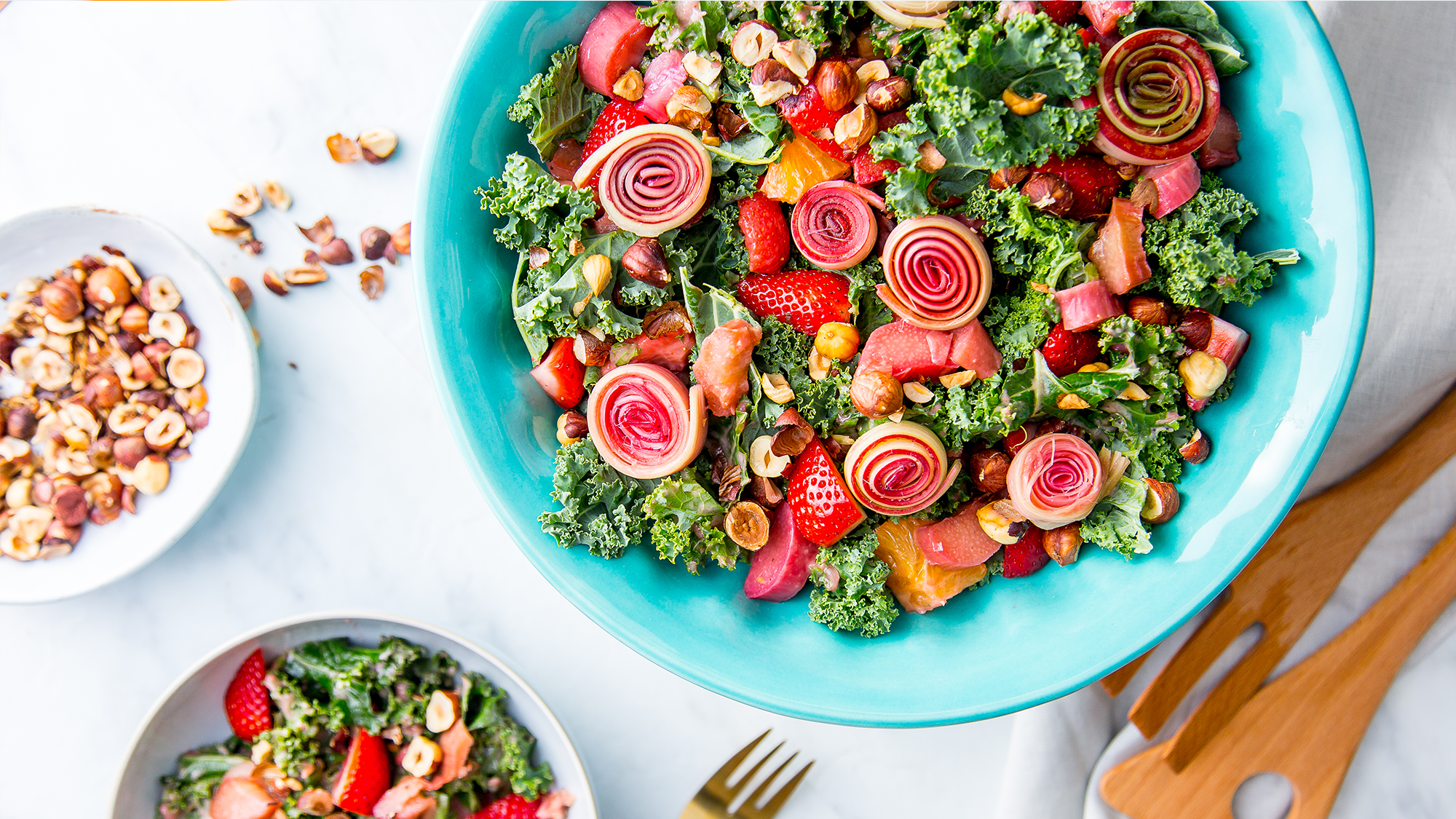 Yes, rhubarb can have a savory side. If you're entertaining, try Senior Art Director Collin's Summer Rhubarb Salad.
Dish 3: Appetizer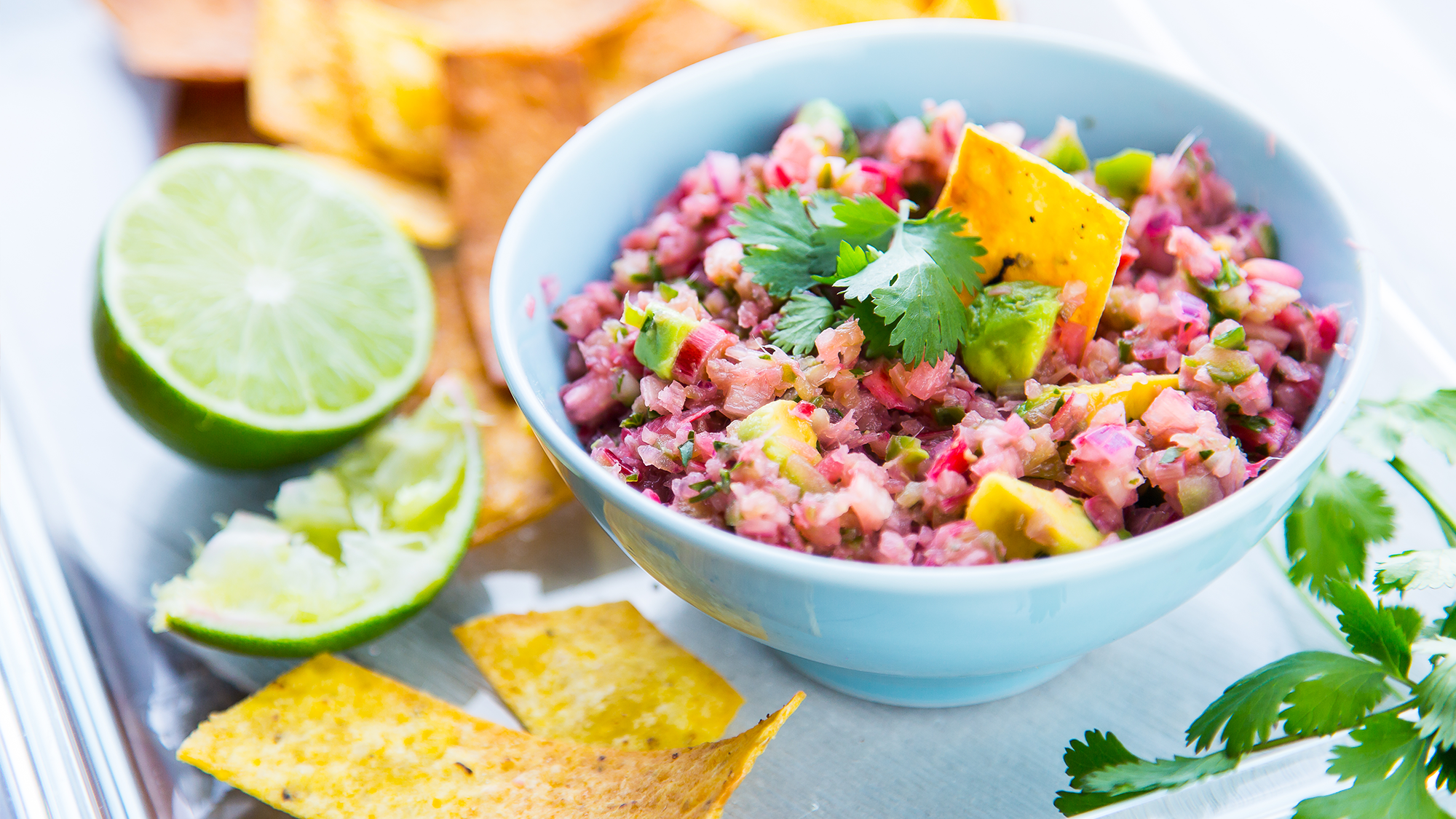 Nothing says early spring like patio weather. Bring this Rhubarb Salsa from Product Specialist Sarah out in the sun with you.
Dish 4: Main Entrée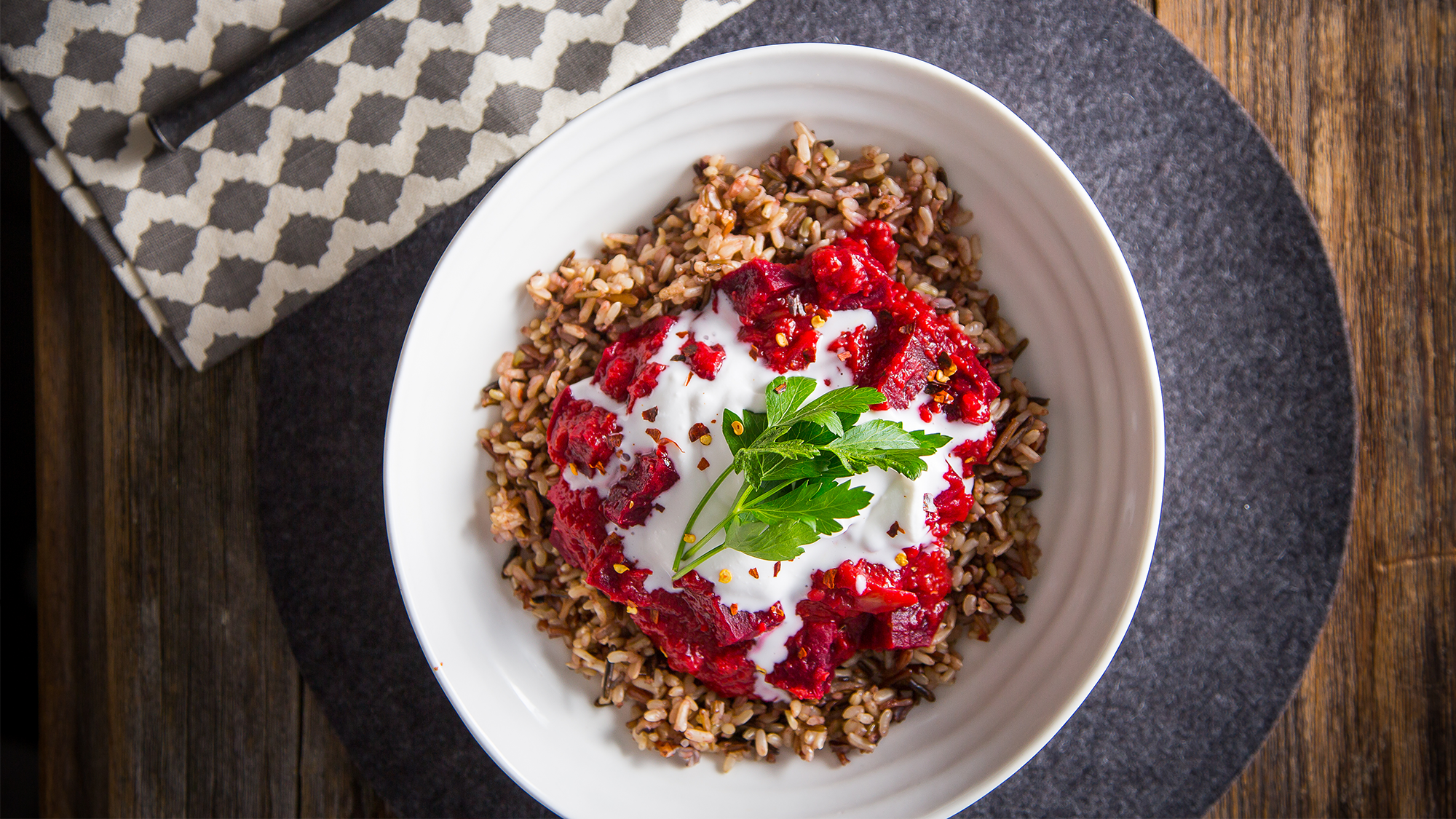 Retire your basic lentil stew recipe and swap in Customer Experience Representative Cory's gorgeous Rhubarb Beet Lentil Stew. "I'm always inspired by what's new and fresh at my local market. Finding new produce is easy when you go to the same place often. I have a few favorite blogs and cookbooks that I frequent, and I tend to go down the food blog rabbit hole pretty easily from there. Snapchat and Instagram are always fun when you're on-the-go and only have your phone with you at the grocery store or farmer's market."
Dish 5: Dessert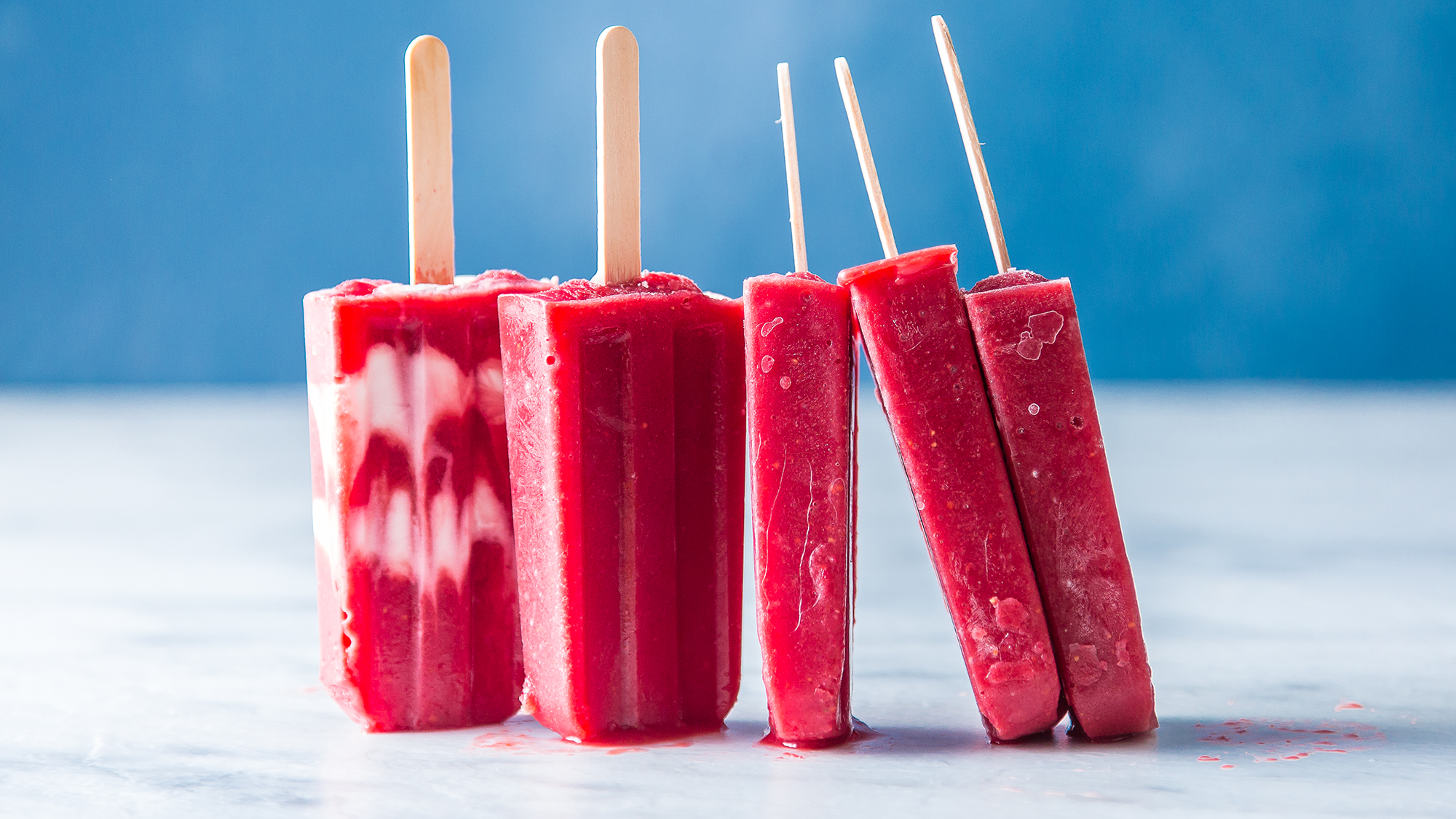 Affectionately called "barbsicles" these Rhubarb Ice Pops from Customer Experience Representative Kelly  will delight all ages. "For seasonal inspiration, I love to look at the traditional use of an ingredient and then do the complete opposite. I get inspired by some of my favorite flavors and ingredients and then switch it right up. I'm obsessed with ginger and also raspberries so including both was right up my alley. My top priority is getting creative, and making cooking fun (because you can never have too much fun)."
You can make them straight up citrusy rhubarb, or add in more fun with coconut non-dairy yogurt for a beautiful swirl.
What is your favorite thing to make with rhubarb?