When you call into Vega, you may be surprised to quickly hear another human voice on the other end. Vega's Education and Engagement Team is full of actual humans with relevant knowledge instead of robots with a series of menu options.  And that's pretty special!
Vega wouldn't exist without our customers. And we want to make sure that any and every customer gets their questions answered, because we appreciate our customers. So for Customer Experience (CX) Day, we thought we'd let you meet the people who you're talking to on the phone, over email, when you tweet us a question, or on live chat:
The Vega Education & Engagement Team: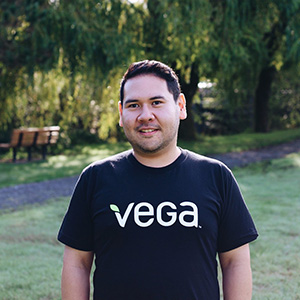 Takumi Kawakatsu
Takumi, also known as the plant whisperer, loves being part of the Education team and enjoys being surrounded by a group of people that is both fun and knowledgeable. As an Education Specialist, he has had the opportunity to learn more about Nutrition and stay active by attending Vega's lunch-time boxing classes. He follows a plant-based diet and uses his co-workers to sample his new salsa recipes.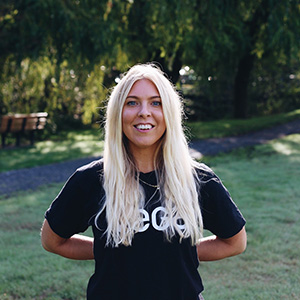 Jasmine Broad, RHN
Jasmine is a Registered Holistic Nutritionist and Certified Raw Food Chef & Instructor and has a curiosity and passion for all things food! Jasmine enjoys using her experience in nutrition and plant-based food to educate others and support them in their plant-base nutrition journey. When she's not cooking at home, she loves to travel the world exploring new waves to surf. She also loves to dance up a storm, especially to dance hall music. Her favorite part of her role is giving consumers recipe suggestions and helping them choose the best product for their needs.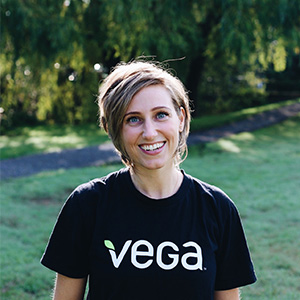 Nicola Anderson RHN, ROHP
Nicola is a Holistic Nutritionist and Orthomolecular Practitioner born and raised in Vancouver. She spent most of her life on stage and in the Film/TV industry both in Canada and the US. Her segway into nutrition came after having dealt with her own health challenges. As a cancer survivor she understands the impact nutrition can have on the body which fuels her desire to help people take control of their own health one small step at a time. Nicola adopts the live hard play hard attitude, loves to make people laugh, gets excited over little things, cries during the Olympics commercials, and considers herself pretty lucky to work with such an amazing team of educators every day!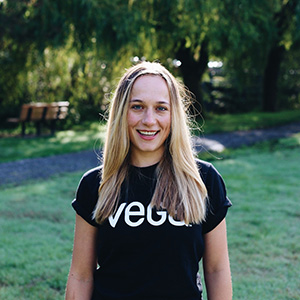 Julie Zeitlhuber, MSc.
Julie grew up in Austria but recently received her Canadian PR. She's a sporty science geek who is passionate about educating, busting common nutrition myths, and writing for her food blog. She is the snacking queen, makes a mean strudel, and her life goal is to become Austria's Apricot Princess (she's already earned the title around the Vega HQ).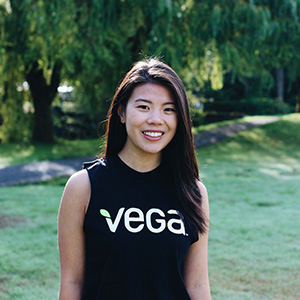 Shannon Ow, RHN
Shannon is grateful to work with a team who works hard and plays hard together, and who keeps her in the loop of everything up and coming in the food and nutrition world. Her favorite part of her role is engaging with consumers who are just as excited about Vega products as her team is, and getting inspired by all of their recipe posts and photos on social media. "It's great to be able to let consumers know that the Education Team is here to listen and that their feedback is actually passed on and used for constant improvement."
If you ever have any questions, don't hesitate to tweet, post on Facebook or Instagram using #AskVega.