No holiday feast is complete without a delectable assortment of side dishes. Whether you're a plant-based recipe pro or looking to incorporate more veggies into your spread, don't plan your menu without this list!
1. Roasted Garlic and Onion Bean Dip
This flavorful bean dip makes for a delicious and fragrant appetizer to serve with some of your favorite gluten-free baguettes or crackers.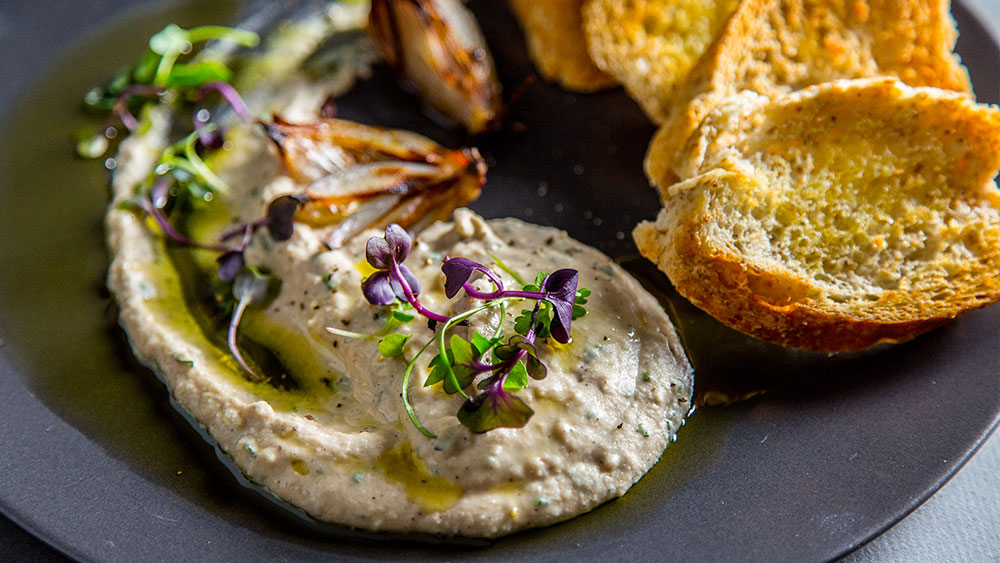 2. Creamed Kale
This creamed kale can be whipped up in ten minutes for less as an excellent last-minute side dish choice.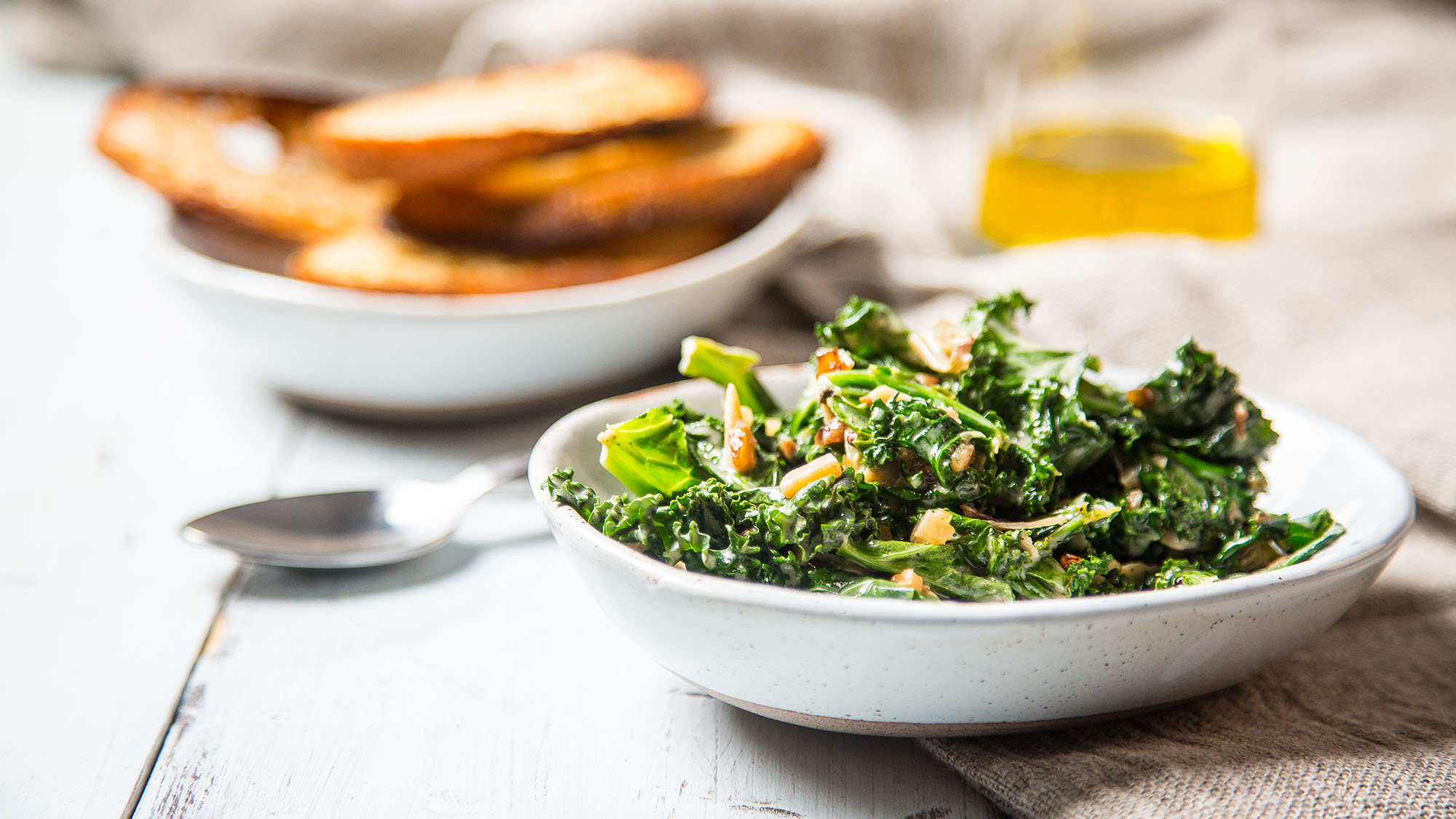 If you have a family full of picky eaters, or you just feel like getting a little fancy with your sides, have some fun with this mashed potato bar.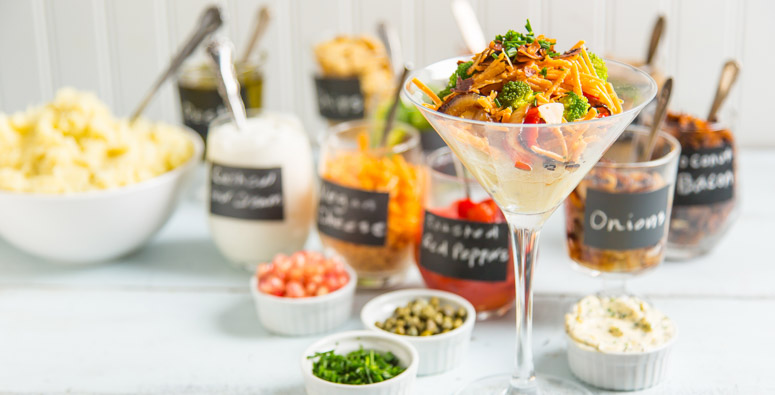 If dinner won't be ready for another hour and you have guests show up starving, these mushroom caps will serve as a delicious distraction.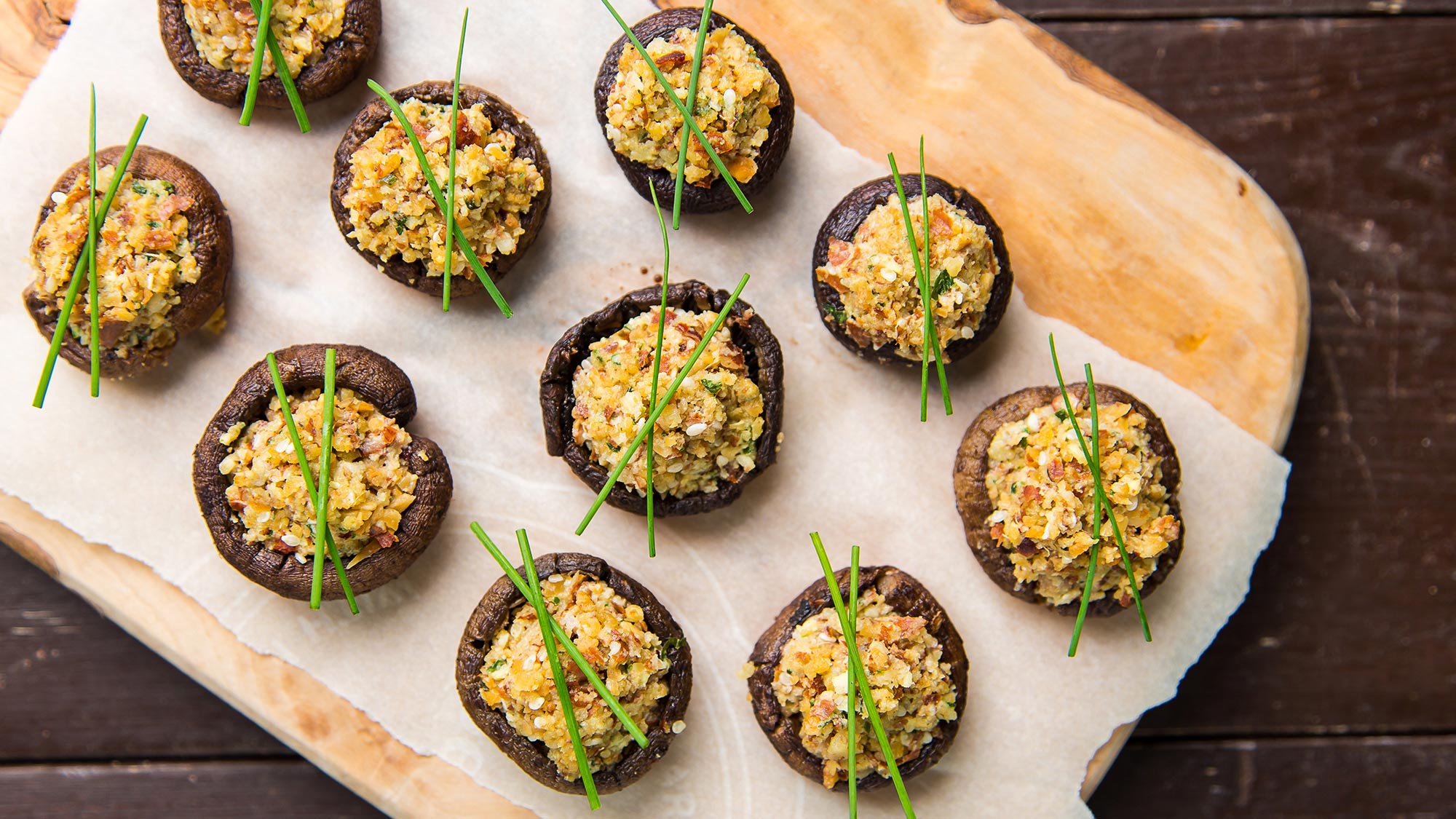 5. Vegan Broccoli Cheese Casserole
It's hard to go wrong with cheesy-tasting rice. It's quick to prepare and will be a welcome addition to any holiday spread.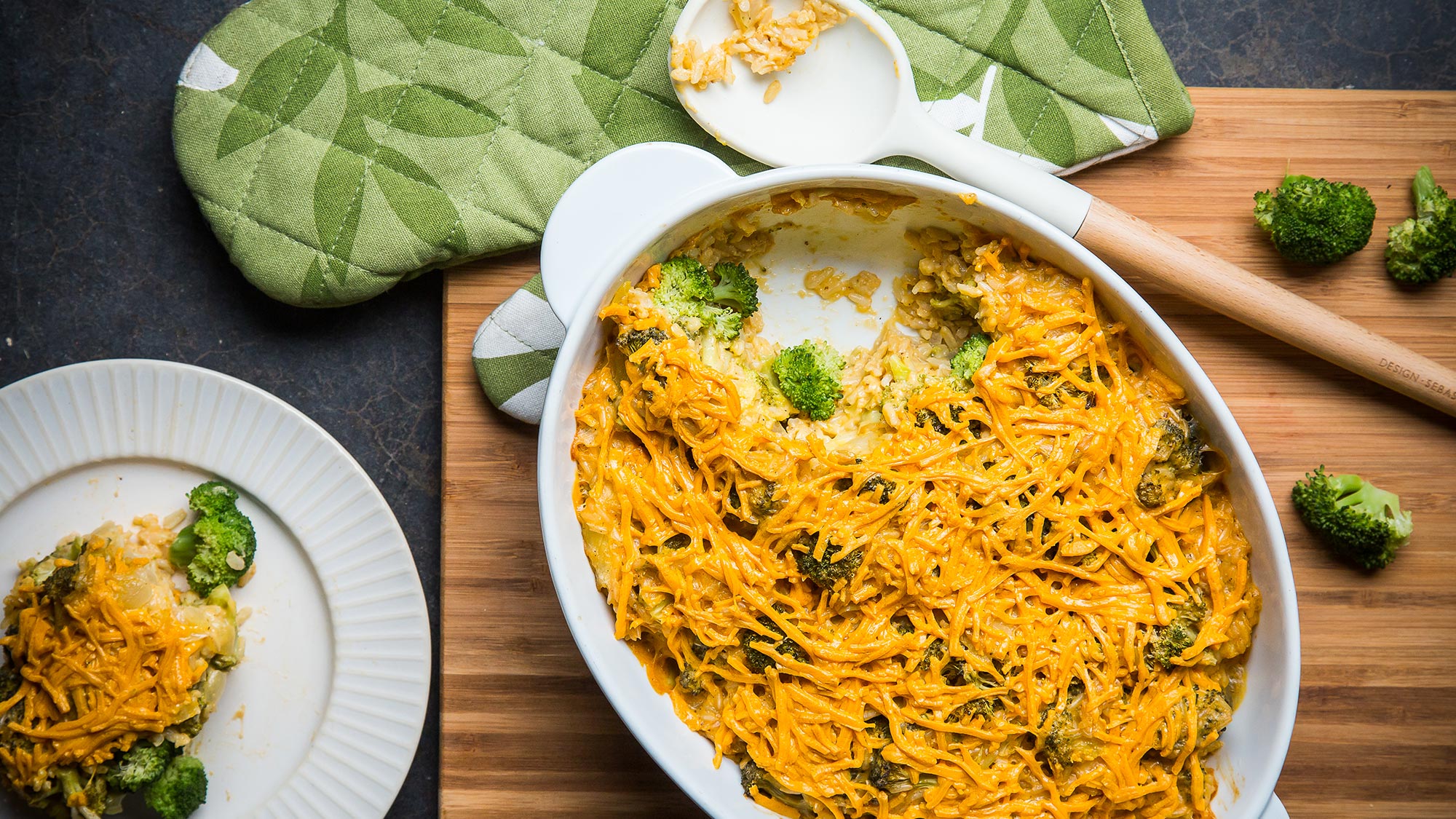 6. Smashed Potatoes with Roasted Red Pepper Aioli
What's a holiday meal without potatoes? Smash some up and serve them with some of this aioli for a flavorful addition to your feast.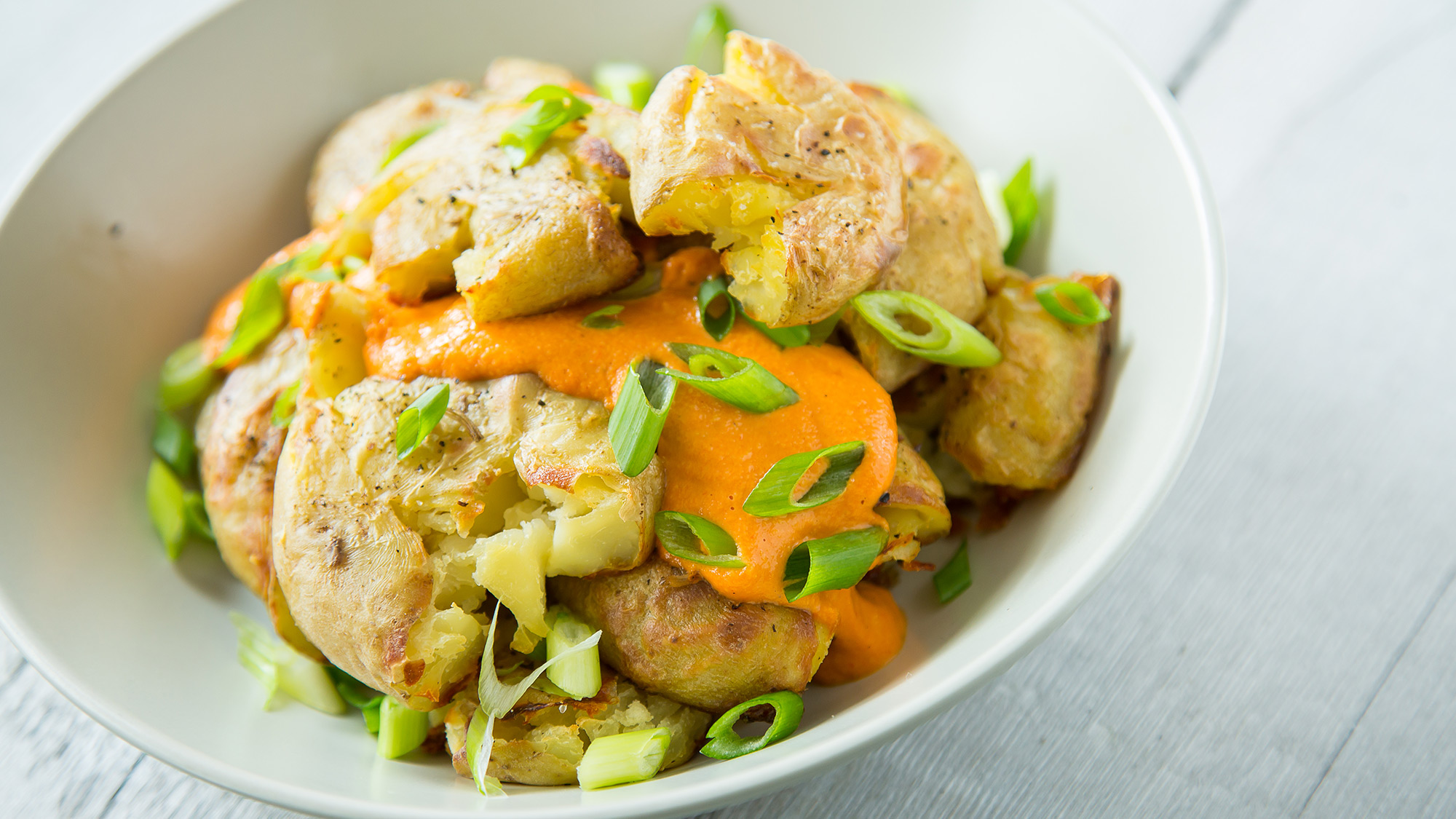 Broccolini is such an elegant looking vegetable and looks fancy by default. Steam it up and top with sliced almonds, sesame oil, and minced ginger.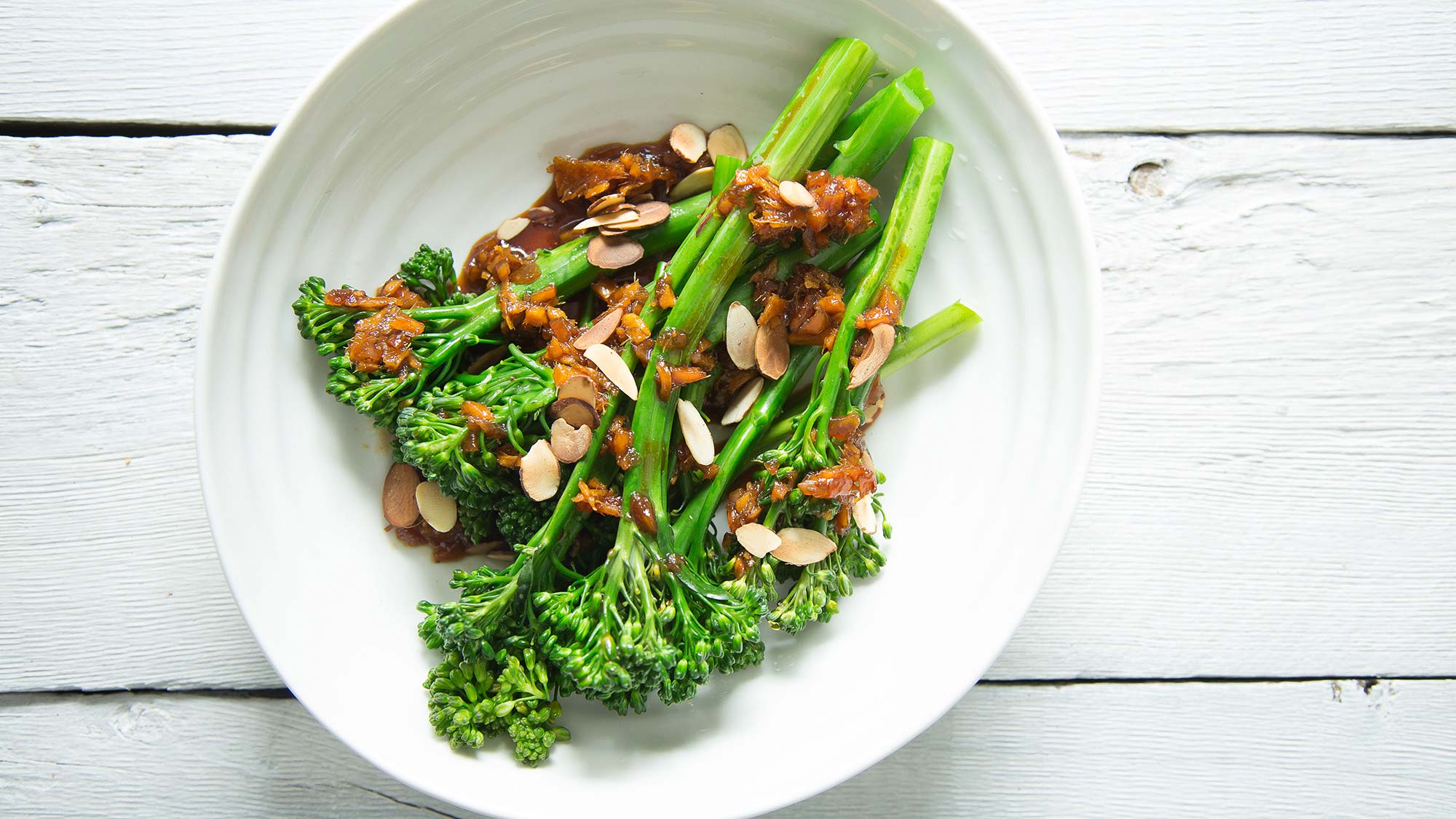 8. Roasted Cauliflower and Radish with Mustard, Nigella, and Fennel Seeds
Turn your side dishes from mild to picante with this spicy cauliflower dish with fennel, mustard seeds, and nigella seeds.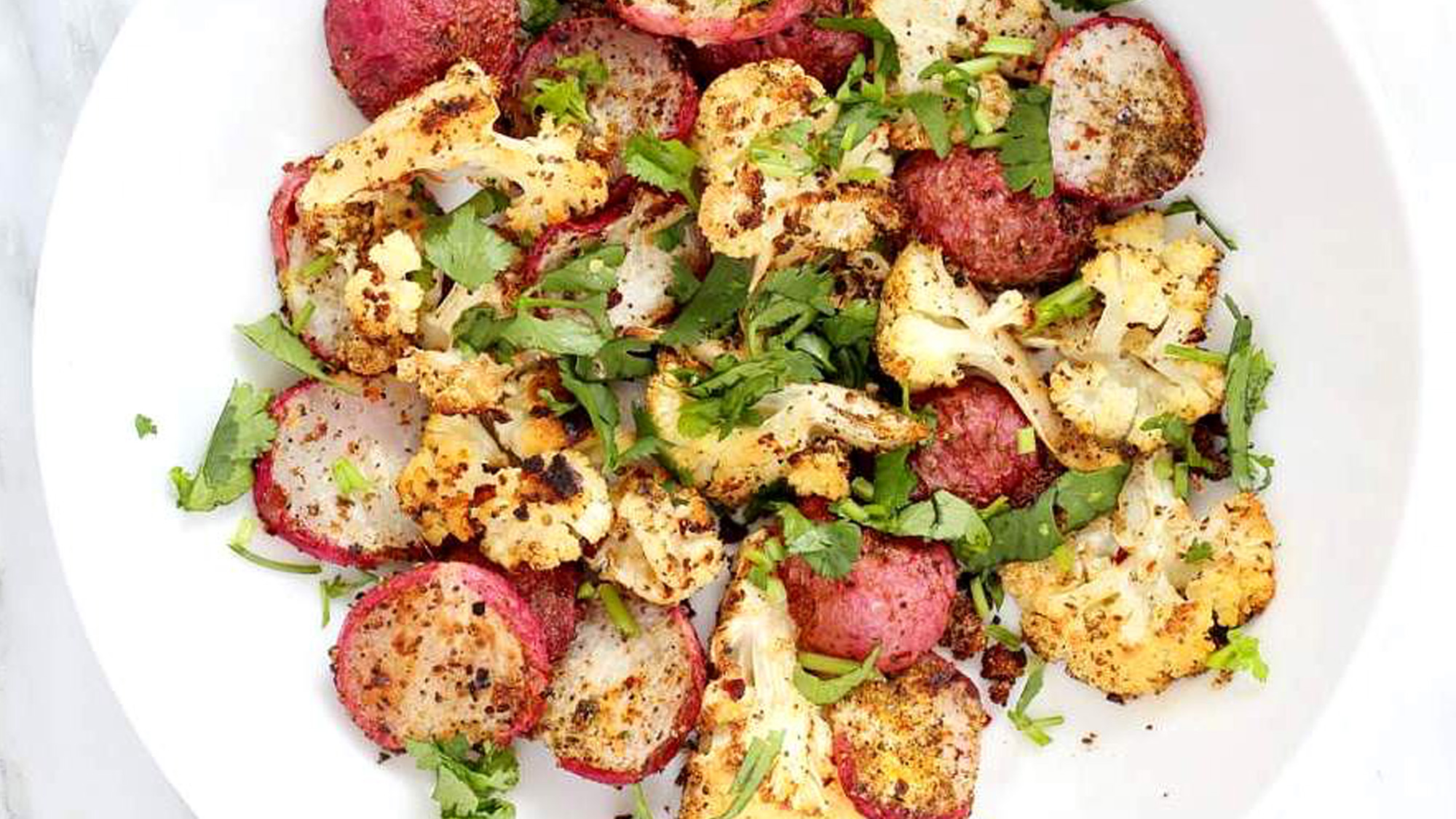 9. Hazel Pomegranate Superfood Stuffing
Why stuff your stuffing with breadcrumbs when you can stuff it full of wild rice, mushrooms, figs, and pomegranate seeds? Play around with holiday staples with this stuffing recipe.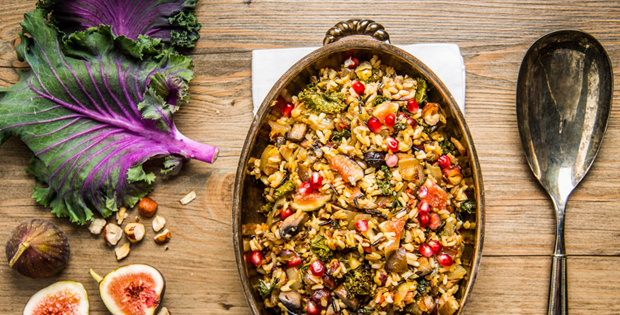 10. Arugula Harvest Salad with Turmeric Dressing
Collect your favorite fall harvest ingredients and toss them into this seasonal salad.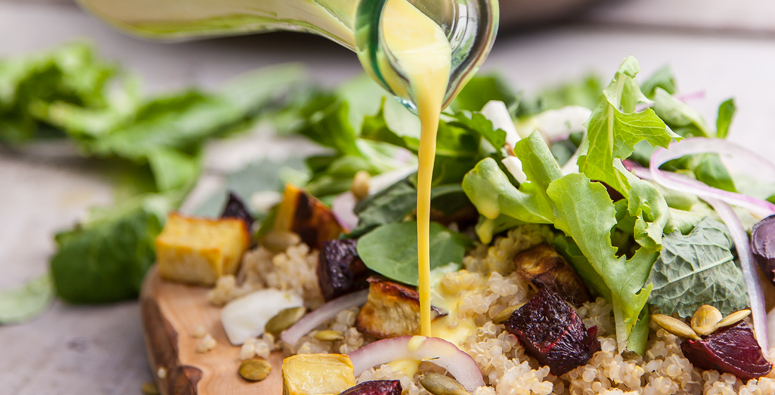 Uproot your classic mashed potato recipe by adding in an assortment of root veggies—includes bonus tips on making the creamiest and smoothest of mashed vegetables!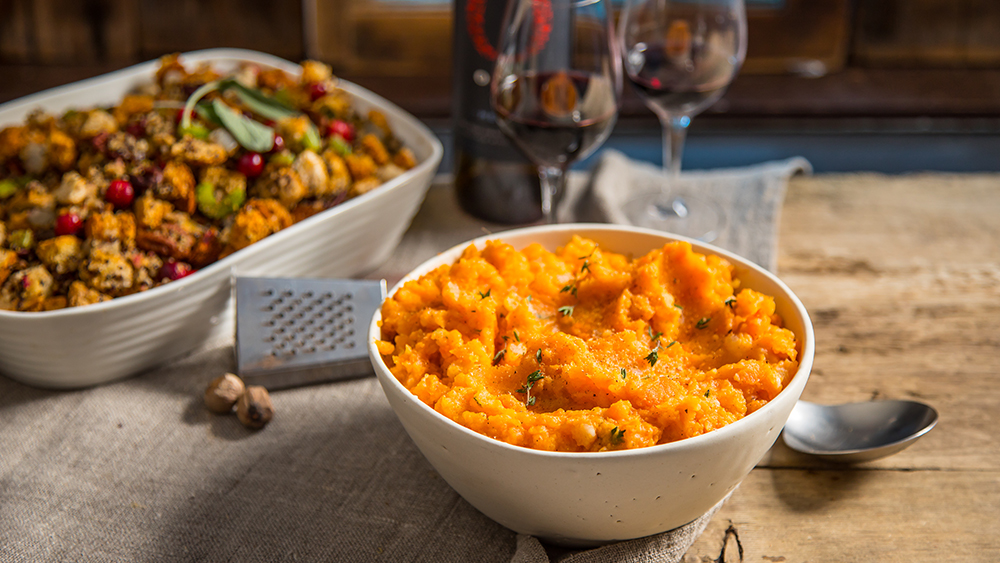 12. Roasted Brussels Sprouts with Coconut Bacon
Add some more crunch to your roasted Brussels sprouts by adding in some coconut bacon and walnuts.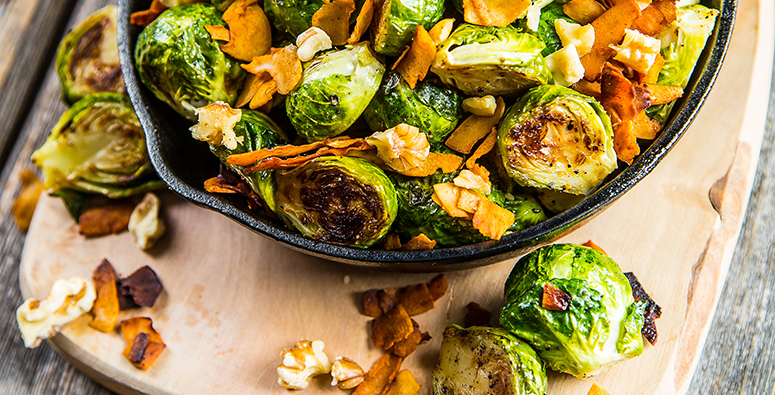 13. Creamy Vegan Mashed Cauliflower
If you feel like you've been overdoing it on the potatoes over the holiday season, switch it up by mashing up cauliflower instead.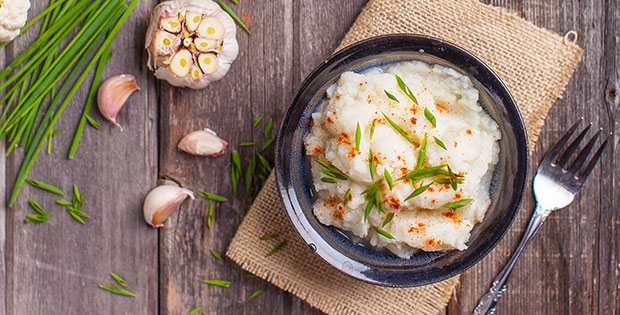 14. Cranberry Gluten-free Quinoa Stuffing
Change up the way you stuff your stuffing with gluten-free version.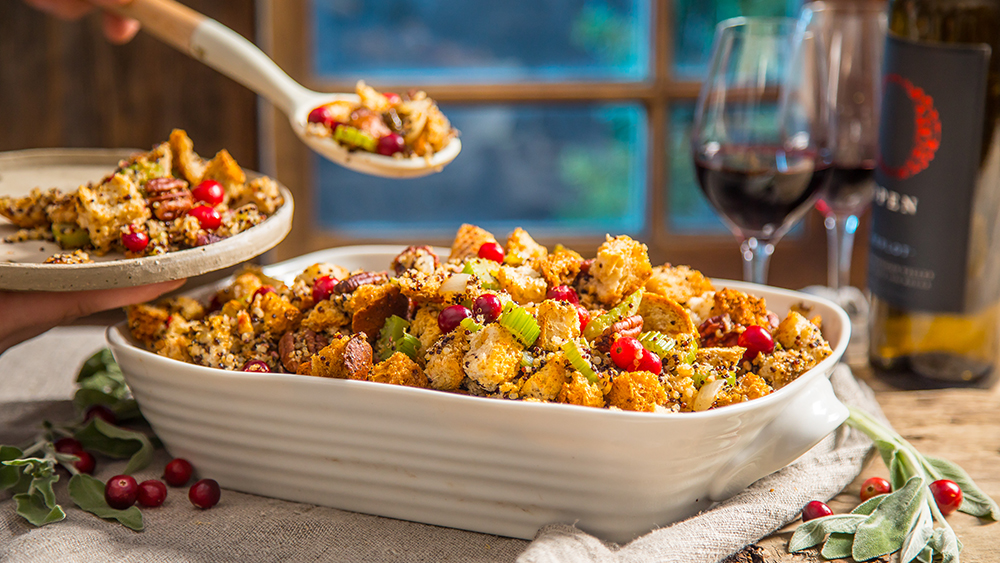 Rock the plant-based gravy boat with this savory gravy recipe.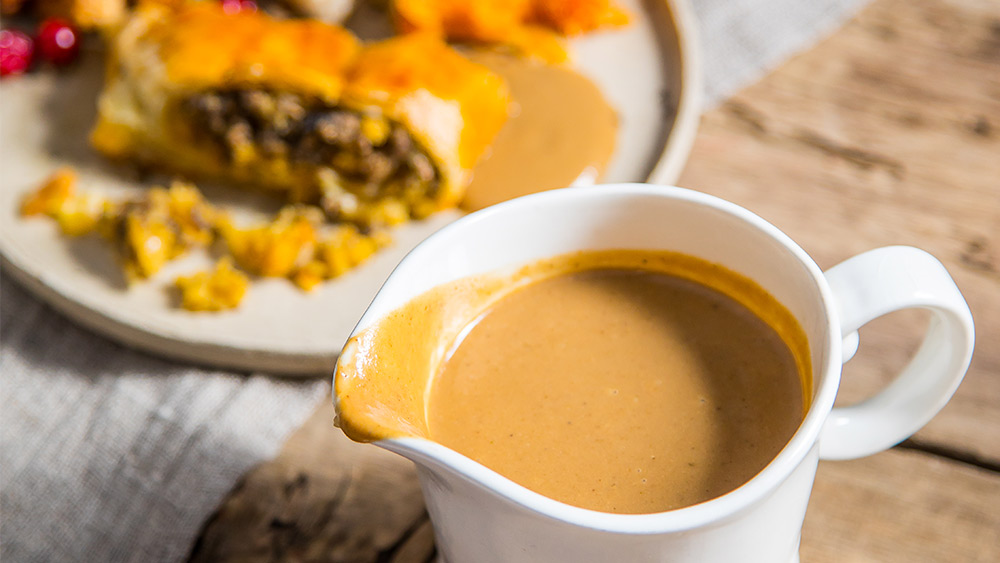 Which one of these side dishes will you be making this year?