Ever hid a sandwich behind your bed? I have. I never ate my lunch as a kid. By the time I got around to it my fruit was bruised, half peeled and all over my books, and my sandwich was a squished up ball at the bottom of a bread bag. I'd toss the fruit at school but for some reason the sandwich would always end up under my bed.
Why am I sharing this facepalm-worthy piece of info with you? Whether you've done it yourself or your kids have brought home an untouched lunch, I can relate to the dreaded, soggy, squished lunch.
It's time to make a lunch that offers the nutrition you're looking for and the taste you want. One that's packed up so nice it's just as fresh at noon as it was at 7AM.
Stock Up
Put in some time to pick up colorful bento boxes, stackable glass food storage containers, and Mason jars and save time later by taking your lunch on-the-go. Look for containers that are sealable as well as microwave and dishwasher-safe for optimal convenience.
Prep Once, Eat Five Times
My go-to lunch transporter is Mason jars. Prep lunches for the week with one of these Mason jar-ready recipes that can be divided into five jars.
You forgot to pack a lunch. Again.  You head to the deli and grab a lukewarm soup. One you're pretty sure has been sitting there a few days, but hey it's fast, not too expensive and you're HUNGRY. Sound about right? Flip the sad lunch script with this easy, simple, and delicious recipe. Just add hot water and get to slurping fresh soup.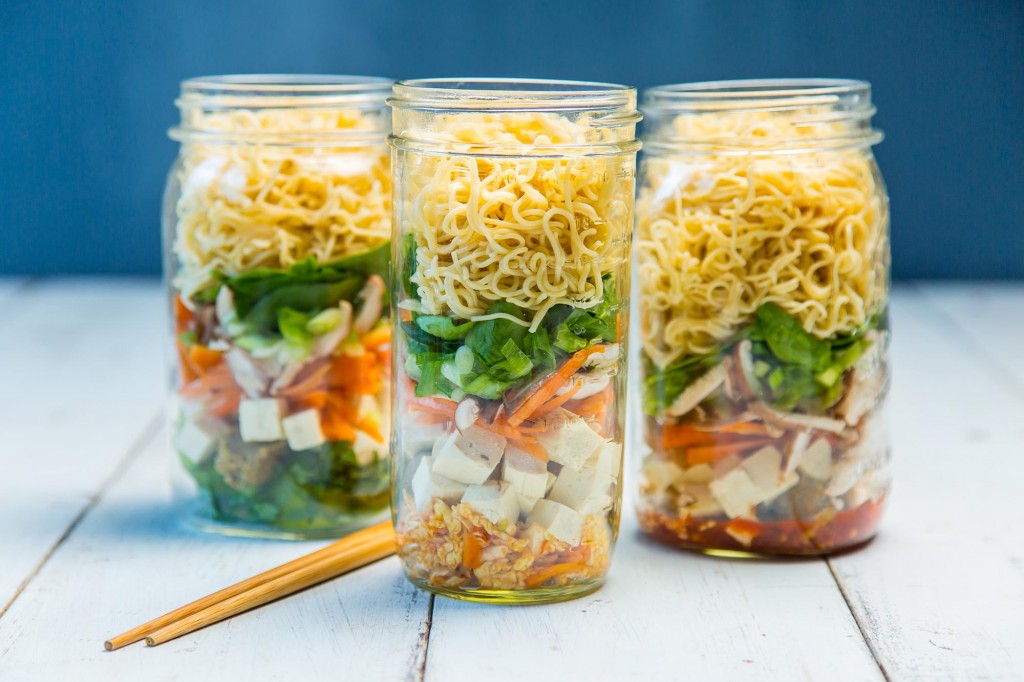 Upgrade your taco salad and enjoy taco Tuesday every day of the week.  No need for a bowl, you can eat this one straight from the jar.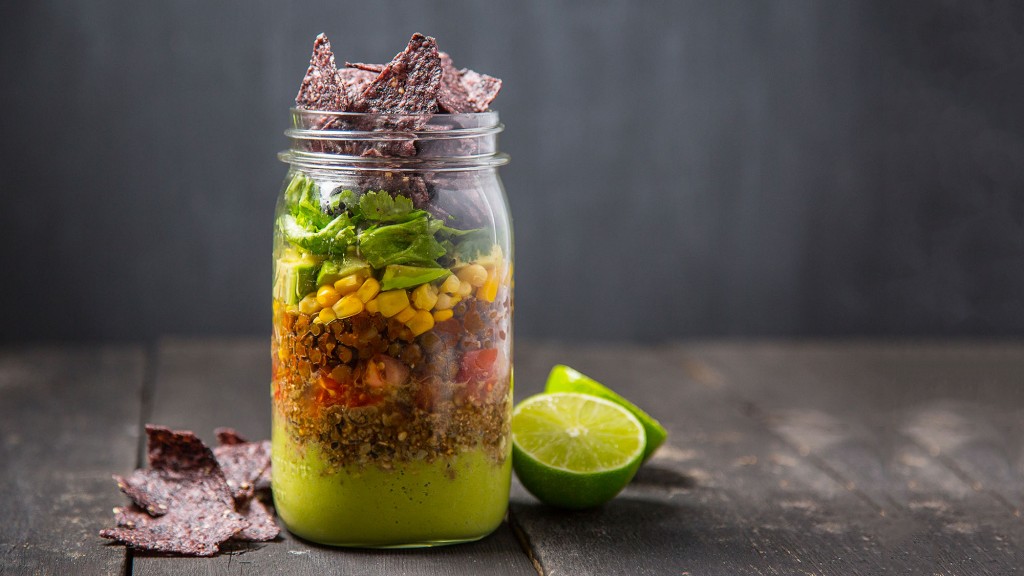 Soba Noodle Salad in a Mason Jar
This soba noodle salad makes its Mason jar look good.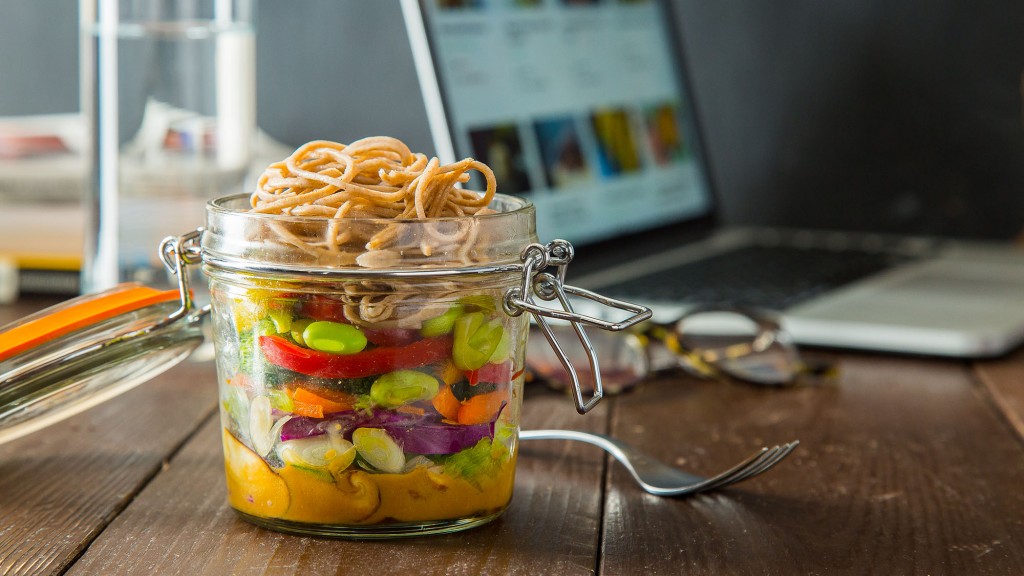 Give Your Sandwich a Makeover
You can make anything into a sandwich; the sandwich is the vessel that keeps everything together so it's easy for transport and eating. No fuss, no mess.
Kick a classic up a notch with chickpeas. Wrap this in lettuce, pita, or sandwich between two pieces of bread with plenty of veggies.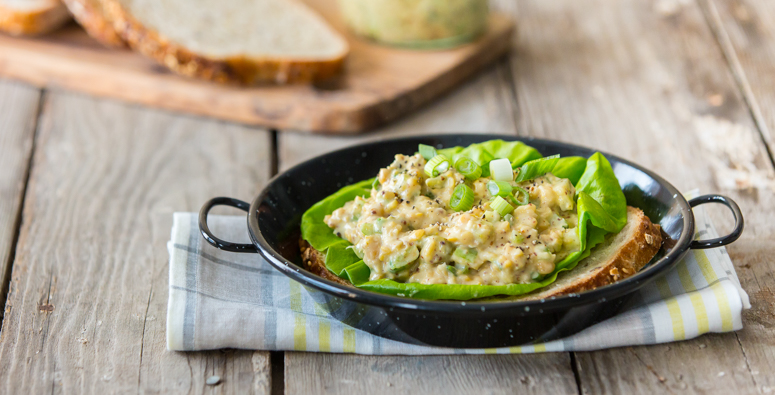 Make these for dinner and enjoy the leftovers for lunch in a wrap.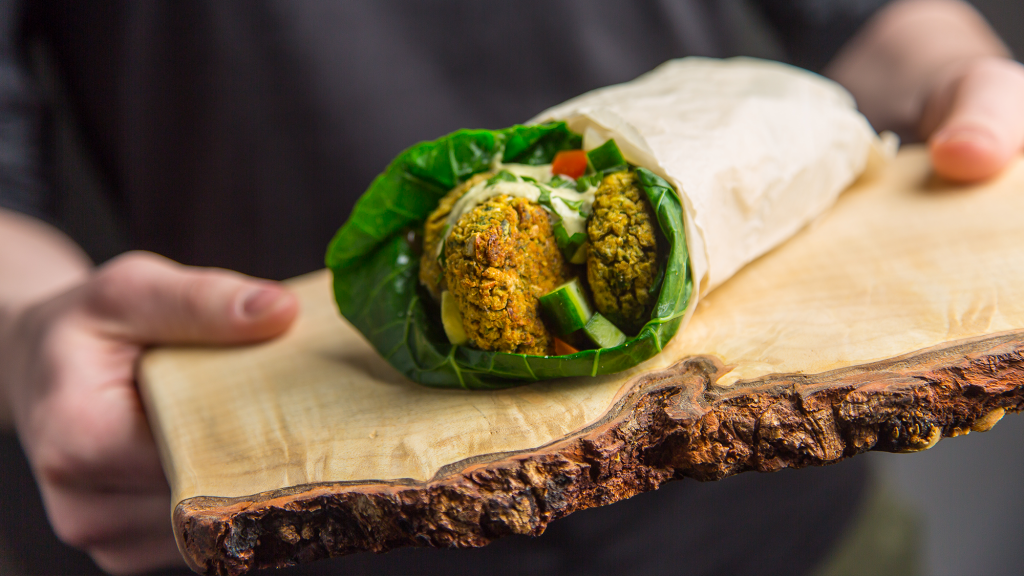 Breakfast for lunch? Yes please. This recipe makes six individual sandwiches so you feel free to pack an extra and make someone's day by sharing your lunch.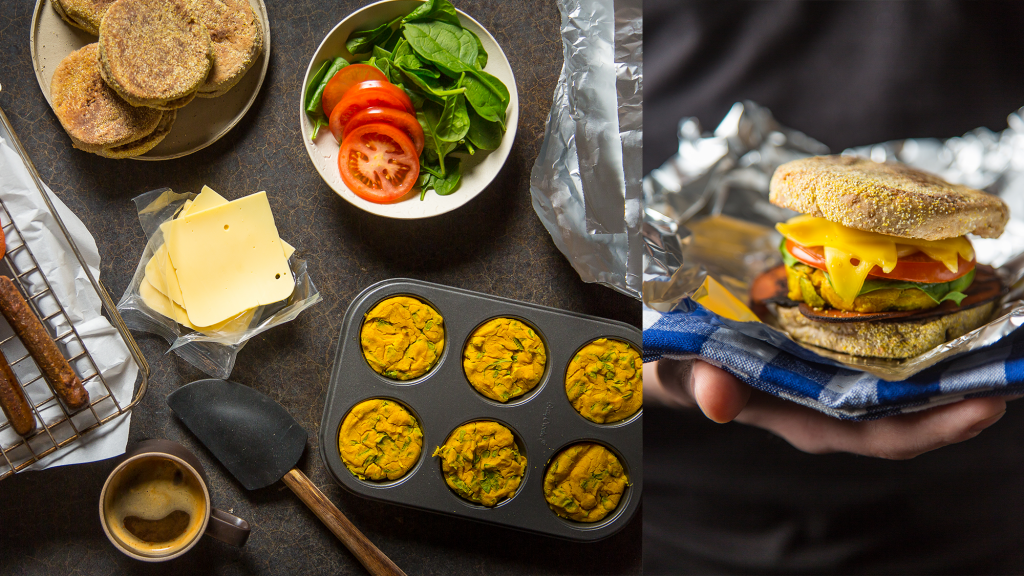 Handrolls are fun to make. Period.  Once you make the rice all you have to do is load up on veggies (tofu optional), wrap, rock and roll.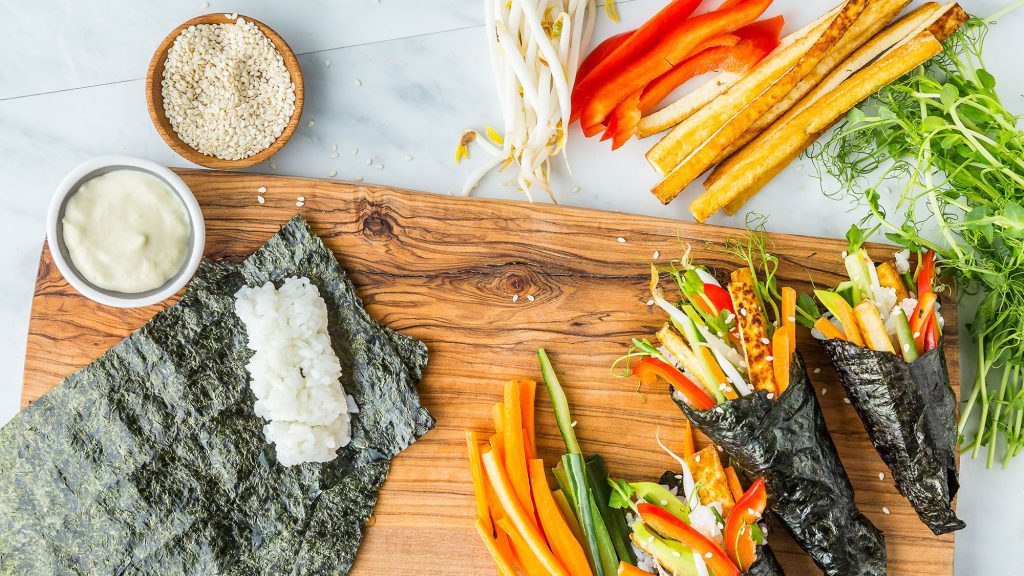 Don't Skip Your Snack
Prep your snacks ahead of time so you're not reaching for a something from the bottom of your bag (what is that anyway?), coffee, or something from the convenience store.
Fruit is fun when you dip it. Prep this dip and portion it out into four portable containers. Pair it with your favorite fruit, like apples and bananas, for a sweet snack.
Get your fruit fix with added veggies. Make multiple batches and once and store them for up to one month so you always have snacks ready to roll (pun intended).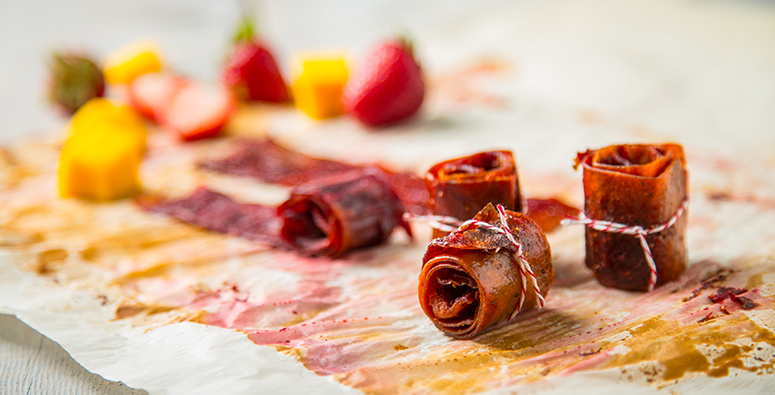 Call it a snack, call it dessert, whatever you pick you'll be calling up your popcorn maker again and again after trying this popcorn.  Pop and portion this recipe into four so you have snacks for days.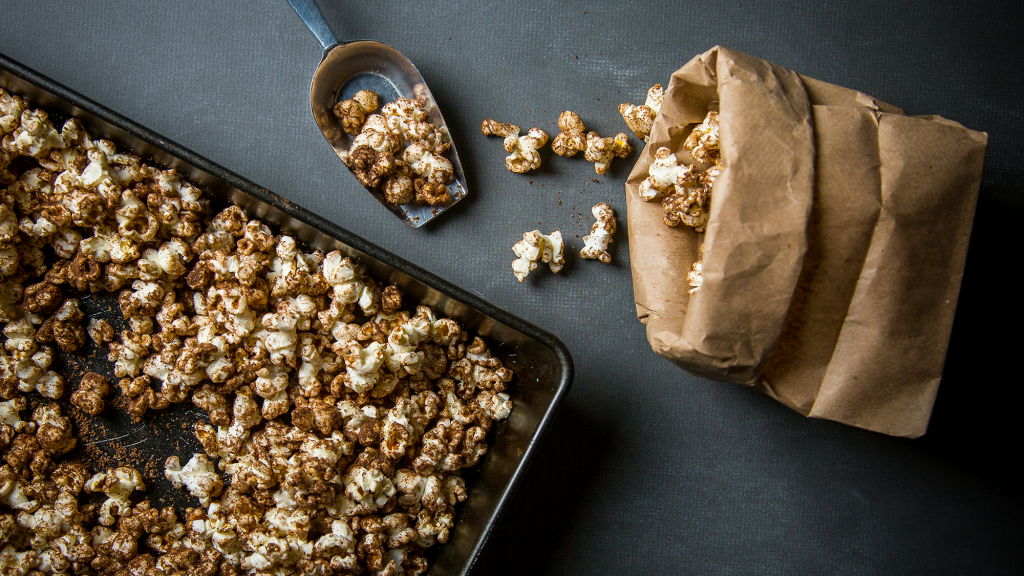 You can go your own way with beet, lemon dill, or roasted red pepper hummus. Pick your hummus vessel (aka chopped veggies, crackers or tortilla chips) and get to dipping. But you don't have to limit yourself to dip. Hummus makes a mean sandwich, spread over a nice piece of bread or on a pita and topped with veggies.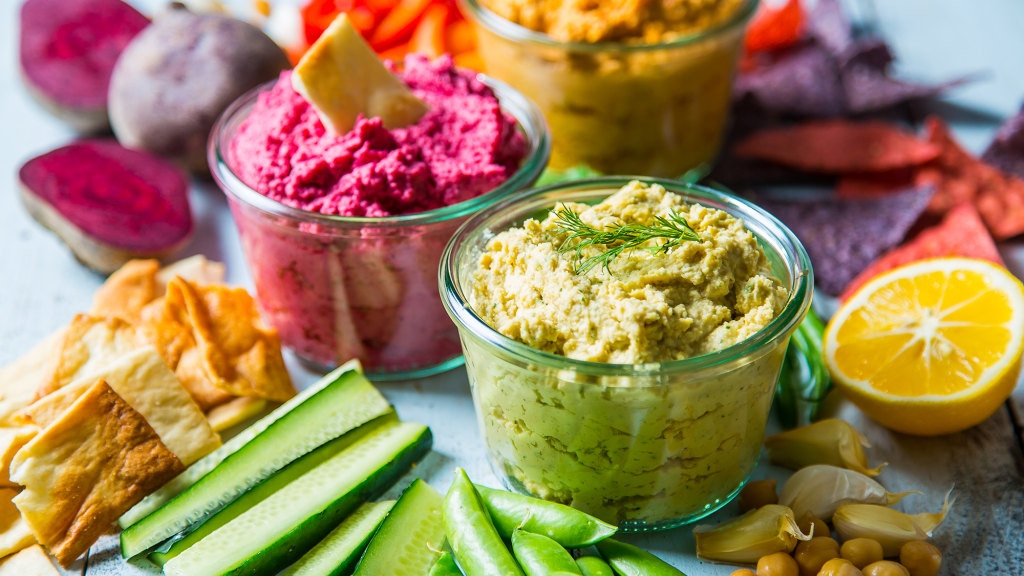 Keep Your Cool
Keep your lunch cool with small, reusable ice packs that you can pick up at the grocery store, department store or even the dollar store. Take them out in the morning and freeze them again at night.
What's your tip for packing the best lunch ever?